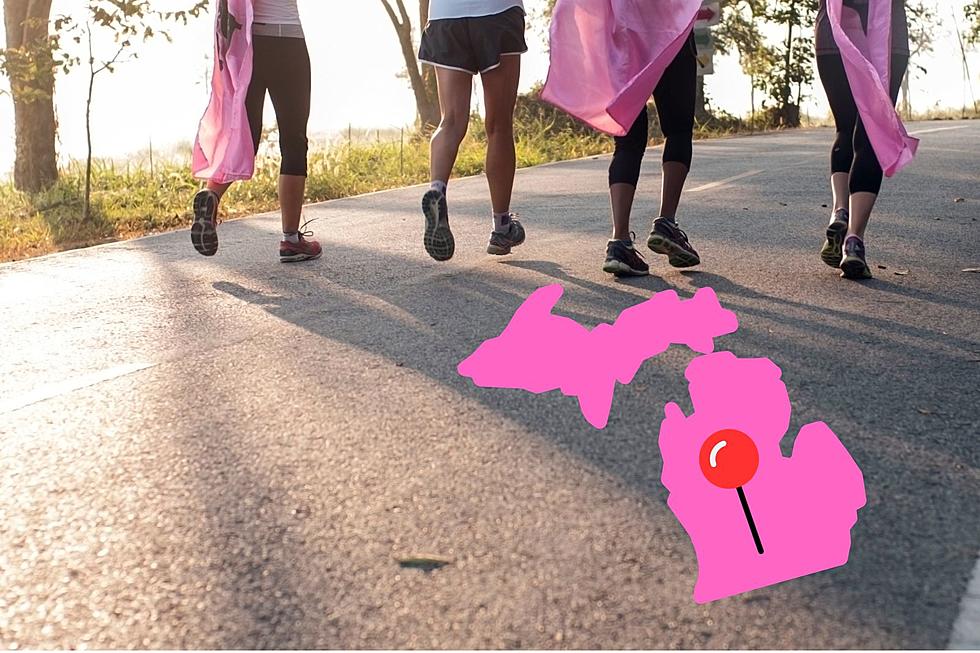 Breast Cancer Fundraising Walk Coming to Battle Creek
Canva
Battle Creek Community Foundation, Lucky Rooster and One Nation are coming together in late September to host an inaugural Breast Cancer Fundraising Walk to support fighters and survivors of breast cancer in Calhoun County and the surrounding area.
There's no denying the importance of community and support for those who battle cancer and this event aims to help those affected both with emotional and financial support.
From the press release:
The Lucky Rooster/One Nation Breast Cancer Walk aims to make a significant impact in the fight against breast cancer by fostering a sense of community, raising vital funds, and promoting awareness. Your participation will contribute to these essential efforts and bring hope to those affected by this disease.
The event will be held on Saturday, September 30, 2023, with the starting point at Lucky Rooster Kitchen & Cocktails on Columbia Ave in Battle Creek. Sign-ins begin at 8:30 a.m. and the walk begins at 10 a.m. The designated path for the walk will proceed westbound down Columbia Ave, concluding at One Nation Tap & Table. The walk is just under 2.5 miles and takes roughly an hour to complete.
There will be a midway stop with water and restrooms for participants. All participants will be provided transportation back to the starting point.
The event doesn't end after the walk as plenty of extras will keep the community event going including a bounce house and other children's activities, games and food and drinks will be available. There will also be educational vendors on-site for participants to learn from and learn where to gather more resources to help fight breast cancer.
All proceeds from the event will go to Connected Communities Cancer Control Coalition to support fighting breast cancer in Calhoun County.
According to the American Cancer Society, breast cancer in females is the most common cancer in the state of Michigan. From 2015-2019, more than 1 in 100 women were diagnosed with the rate at 124.2. The death rate from 2016-2020 was 20.2. It's estimated that nearly 9,000 new cases of female breast cancer have been diagnosed in 2023, the most of any cancer in the state. Breast cancer is estimated to have killed 1,370 women in 2023 to date. Michigan ranked 38th in the country in 2020 with just 64% of women 45 years and older having an up-to-date mammography,
For further information, participants and those interested in supporting the event, call 269-962-0800 or email onenationbc@icloud.com.
The Best Day-Trip Spots in kalamazoo and Battle Creek According to You
We asked YOU what the best quick-trip spots were in Kalamazoo and Battle Creek, and these were your answers.
10 Smallest Michigan Villages