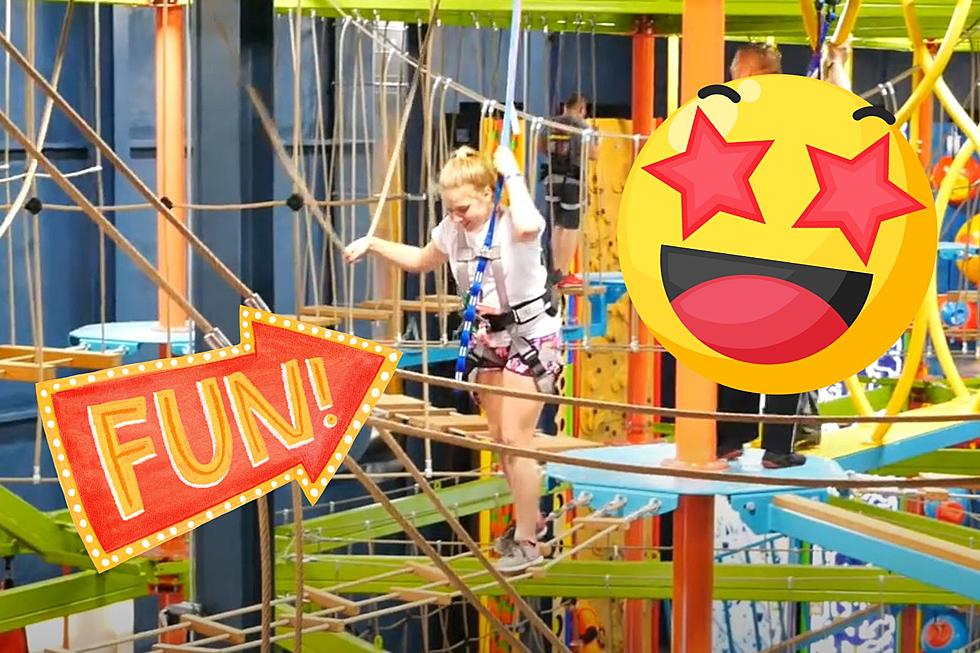 The Largest Indoor Ropes Course In The State Is Located Here in West Michigan
Allegan Event's Outdoor Zip Line via YouTube/Canva
Now that most schools in West Michigan are wrapping up the 2022/23 school year summer break is officially here! Kids are rejoicing as the days of early morning drop-off and homework are a thing of the past, but parents are scrambling to keep their kids entertained and out of their hair.
So, how do you keep them occupied and out of trouble?
If you're looking for a fun way for the kids to stay cool and burn off some energy this summer you're in luck as the largest indoor ropes course in all of Michigan just so happens to be located right here in West Michigan.
Allegan Event
Located just outside of downtown Allegan in the former Rockwell plant is an 13,000 sq. ft. indoor adventure facility called Allegan Event.
Owners Jim and Michelle Liggett first opened the entertainment center in 2018 and since then it has grown to include over 20 interactive attractions such as a two-story indoor Sky Trail, two indoor ziplines, climbing walls, arcade, and even and outdoor maze.
Upon first opening Michelle Liggett told visitor attraction website BlooLoop,
As technology and devices seem to take over more and more of our time each day, we feel like it is vitally important to create attractions that encourage people to put down their smartphones and tablets and invest in play time that is both engaging and challenging
Mission: accomplished!
Summer Hours
The entertainment center is open 7 days a week in Allegan. Guests can choose from special pricing bundles or just pay for individual experiences as they go. More details on hours and pricing here.
New this summer is Allegan Event's sensory-friendly adventure program. Starting June 13 the fun center will provide a more pleasant environment for sensitive guests each Tuesday from 10:00 a.m. to 2:00 p.m. by turning off the flashing lights of the arcade and climbing wall and decreasing noise from the Jumbotron screens and arcade games.
Let the summer fun begin!
Check Out These 5 Trampoline Parks in West Michigan
Looking to burn off some of your kid's energy or just have some fun in general? Check out these trampoline parks in West Michigan.
13 Town Names That Don't Sound Like They Belong In Michigan
Check out these small Michigan towns whose namesake's are located across the globe.