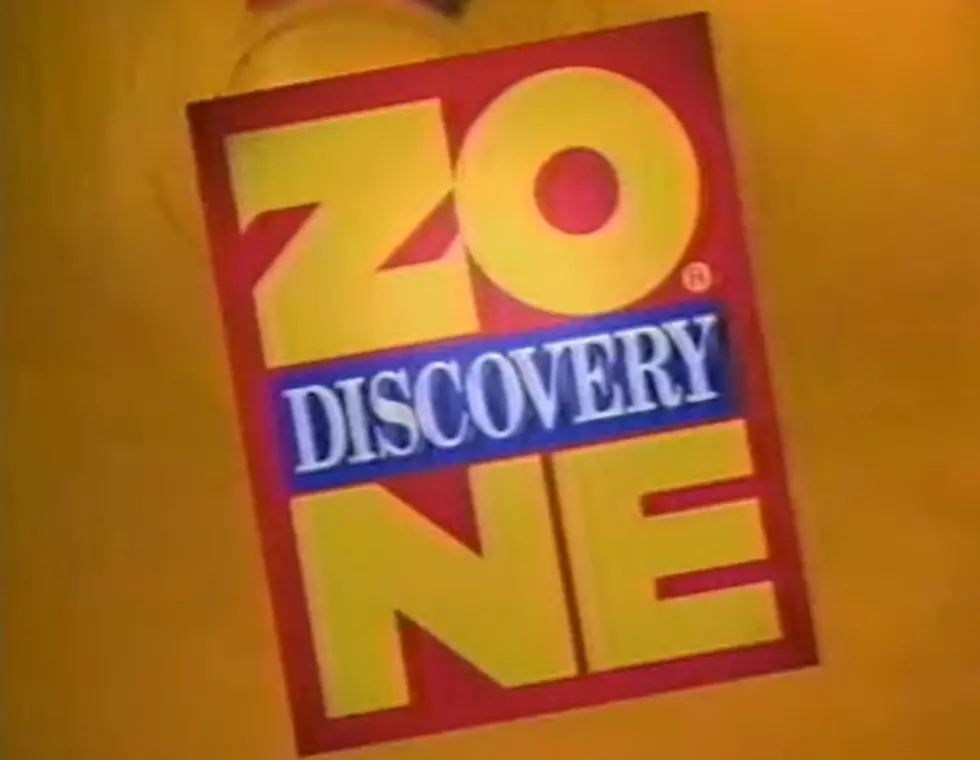 What Ever Happened to the DZ Discovery Zone in Kalamazoo?
TheClassicSports via YouTube
If you know, you know. Those of us who grew up in the Kalamazoo area in the '90s will remember a fun center that has long been forgotten with the passing of time: DZ Discovery Zone.
Similar to Chuck E. Cheese or Craig's Cruisers, Discovery Zone's slogan was, "You're either in the Zone, or you're not." And I was most definitely in!
With my 34th birthday looming this month, I can't help but take a look back and remember some of my favorite birthday parties. Sure there were the McDonald's parties and skating parties at Rollerworld, but all the cool kids had their parties at DZ Discovery Zone. Were you lucky enough to be one of them?
Every time I drive past the current Hobby Lobby on S. Westnedge I'm flooded with memories of roller slides, ball pits, and birthday cake! All these years later and I can still recall the signage on the front of the building with its bright yellow letters.
About DZ Discovery Zone
DZ! Discovery Zone got its start in Kansas City in 1989 and quickly grew to 250 facilities at its peak. A large portion of their success can be attributed to their impressive lineup of investors.
Blockbuster Video, Viacom (which owns Nickelodeon) and even tennis Hall of Famer Billie Jean King was an early investor. DZ also made history as the first corporate sponsor of Sesame Street!
Unfortunately, that wasn't enough to keep their fun centers afloat. So where did DZ go wrong?
Sharp Competition
Charles Entertainment Cheese is what went wrong.
Having been around since the '70s, Chuck E. Cheese was an established brand and proved to be fierce competition for Discovery Zone. DZ's attempt to assert dominance proved to be a fatal move as they expanded too quickly and spread themselves thin.
It was a quick decline and by June 1999 the chain was forced to abruptly close half of its facilities, leaving many kids without a place to celebrate their upcoming birthday! As you can imagine these families were furious. Thankfully Chuck E. stepped up and save the day. By 2001 all remaining DZ! Discovery Zones had closed.
Discovery Zone Returns
To Millennials like myself, DZ holds a special place in our hearts. Thankfully now that we have disposable income, we '90s kids are bringing back our old favorites and that includes the Discovery Zone!
DZ has returned in all its glory with not one, but two new locations in Cincinnati and Florence, KY. It appears the new owners aim to offer an authentic DZ experience as the new facilities look just like the ones we remember!
I know these centers are aimed at kids, but what about kids at heart? Get a look at the new and improved DZ locations here.
A Few of Michigan's Miniature Golf Courses
10 True Stereotypes About Michiganders