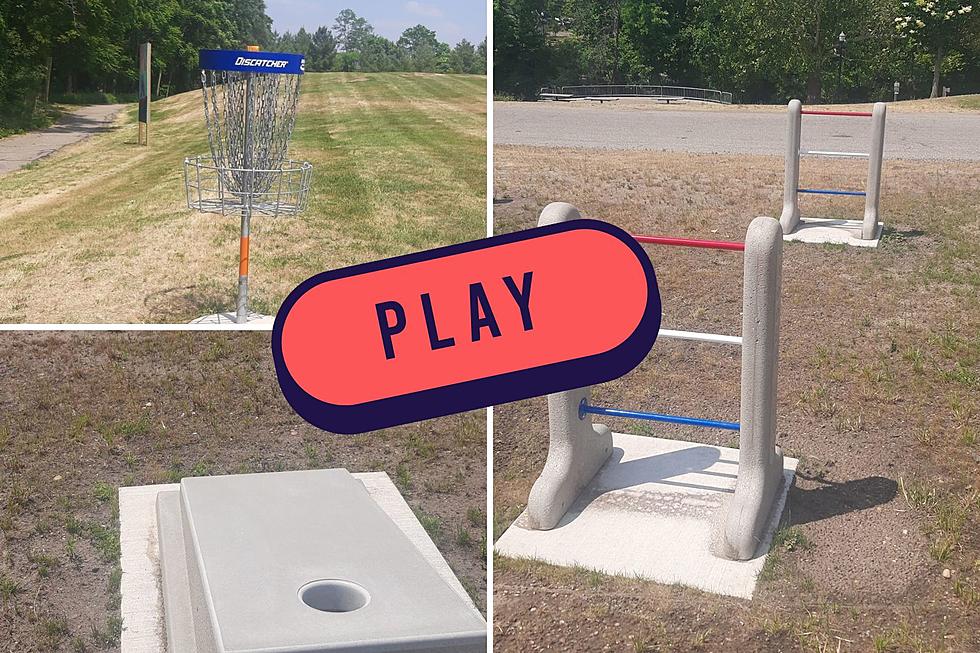 Check it Out: City of Otsego Installs New Yard Games For Public Use
Canva/City of Otsego, Michigan via Facebook
I've got to hand it to the City of Otsego; this is actually a pretty cool idea!
City officials just shared news that new permanent activity stations have been installed in downtown Otsego and they're ready to be used by the public. Here's what we know--
Just the other day the official City of Otsego Facebook page shared,
Have you checked out the activities by the TOP Pavilion? If not, you should.  We have a disc golf practice course, ladder ball and corn hole boards available for free public use...Ignore the lack of green grass.
Located just north of the main downtown Otsego strip the newly installed yard games are surrounding the TOP Pavilion, which shares a parking lot with the Otsego Area Historical Society building.
I have to admit, I don't think I've ever seen permanent cornhole boards installed before but I guess anything's possible!
The look of cement cornhole and ladder ball looks a bit jarring at first, but I understand their reasoning behind it. To play cornhole the City says you'll find bean bags located in the secure box behind the sign near the parking lot.
However, my only fear is that some ne're-do-wells will come in and swipe the bean bags or somehow otherwise deface the newly installed yard games. Come on, can't we just have nice things please?
Now that I know this is an option, I sure would like to see more communities throughout West Michigan follow suit and install similar stations. Or do they already?
Learn more about the future of the TOP Pavilion here.
Detour: Kalamazoo Road Construction Projects in 2023
Construction season in
Southwest Michigan
is fast approaching! For those that live in the greater Kalamazoo area, here are some upcoming projects that may affect your daily commute.
7 Unsuspecting Items That May Spark Wildfires
With extremely dry conditions across the state, the Michigan DNR is reminding residents of the following everyday items that may accidentally spark a fire.