If There's a 'Quadrophenia' Sequel, It Won't Have the Who's Blessing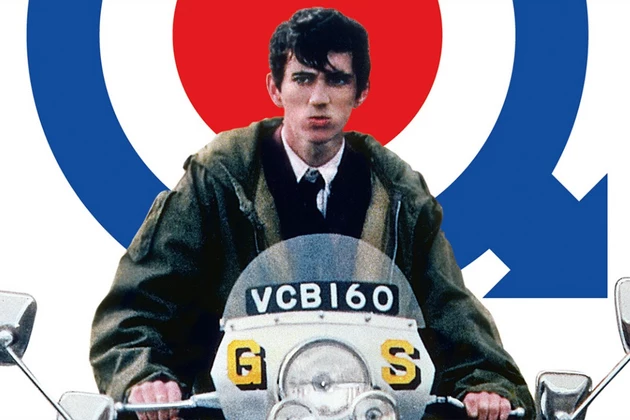 Who fans excited to see a sequel to the band's Quadrophenia may want to temper their enthusiasm after reading what the members of the band and manager Bill Curbishley have to say about rumors of a follow-up film.
As previously reported, a summer start date is said to have been set for production on To Be Someone, an adaptation of the Peter Meadows novel that continues the story of the characters from the Quadrophenia film. Even though the book had Pete Townshend's blessing, the film is a decidedly different story.
Curbishley has strongly dismissed the idea that anyone connected with the band supports the idea of a To Be Someone movie. "Quadrophenia has an enduring appeal and will forever be the definitive mod film," he said in a public statement. "Quadrophenia is a significant and influential film based on the Who's music … Any follow-up to this film could only be made by the authors of the original and would need to be worthy of the name. This karaoke sequel announced recently in the press would be totally ridiculous."
According to the earlier report, Phil Daniels and Toyah Wilcox have signed on to reprise their Quadrophenia roles in To Be Someone, which also seems to have annoyed the band. "The new film doesn't feature Sting, Leslie Ash or Ray Winstone from the original, let alone any words or music from the Who," continued the statement. "I find it hard to understand why any of the original cast would lend themselves to this crass attempt to cash in on the excellence of the original, when this quite clearly isn't a sequel."
To Be Someone's producers haven't issued a response to the band's disavowal, but if and when the movie ever comes out, they can most likely expect more resistance. "For the avoidance of doubt," concluded Curbishley, "this project isn't endorsed by the Who, Who Films, Universal or any of the other rights owners of the original."
The Who Albums Ranked Worst to Best
Source:
If There's a 'Quadrophenia' Sequel, It Won't Have the Who's Blessing