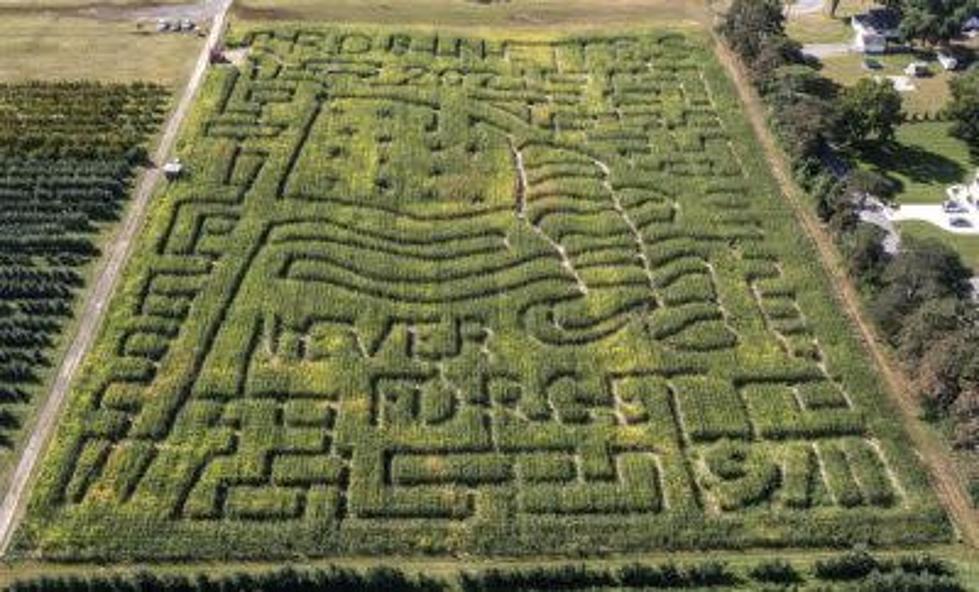 A Guide To Seven Corn Mazes In West Michigan
Robinettes
The great thing about corn mazes is that if you truly do get lost, you can just walk through the corn back to the parking lot.
'Tis the season for fall activities, most of which revolve around apples, Halloween or getting lost in a maze of corn stalks, post-harvest.
Here's seven West Michigan mazes you can get lost in, delivered in no particular order...
3142 4 Mile Road NE
Grand Rapids, MI 49525
This year's maze is a tribute to the 20th Anniversary of the attacks of 9/11. It opens at 10am Monday through Saturday.
6054 124th Ave.
Fennville, MI 49408
Crane's has one of the bigger corn mazes, taking up 20 acres of Fennville farmland.
Hours 10am-6pm daily
4516 24th Street
Dorr , MI 49323
There are two mazes at the New Salem farm site.
The "Daytime" Maze is separate from New Salem's famed Haunted Maze. This maze is safe for the kids, while the other one will scare the ever loving crap out of you!
The kids daytime maze is open from 11am until 6pm, and then the ghosts come out from 6pm until 11pm.
10991 Vergennes St., 113 Riverwalk Plaza
Lowell, MI 49331
Recurring weekly on Sunday, Friday, Saturday through October 30.
Heidi's Farmstand & Bakery
11999 Cascade Rd SE
Lowell, MI 49331
Heidei's features a ten acre maze that takes about 20 minutes to navigate.
8570 84th Street
Caledonia, MI
The Deep Roots Farm in Alto has a Field of Dreams theme to this year's maze, tickets are just ten dollars.
Their hours vary, but if you're in the 11am until 6pm ball park, you'll be fine, check the link at the top. The corn maze runs through Halloween.
Ed Dunneback and Girls Fruit Farm
3025 6 Mile NW
Grand Rapids MI
The apple picking farm also features live music throughout the fall season. The maze portion is open 12-5 on Fridays, 9-4 on Saturdays and 11-4 on Sundays through October 31.
50 Haunted Michigan Locations
Below is just the tip of the iceberg—a list of fifty Michigan hauntings that have been "reported" in cemeteries, houses, woods, jails, businesses, neighborhoods...if you can name it, there's probably a haunting for it.
Take a look at the list of fifty Michigan hauntings below and come to your own conclusions.