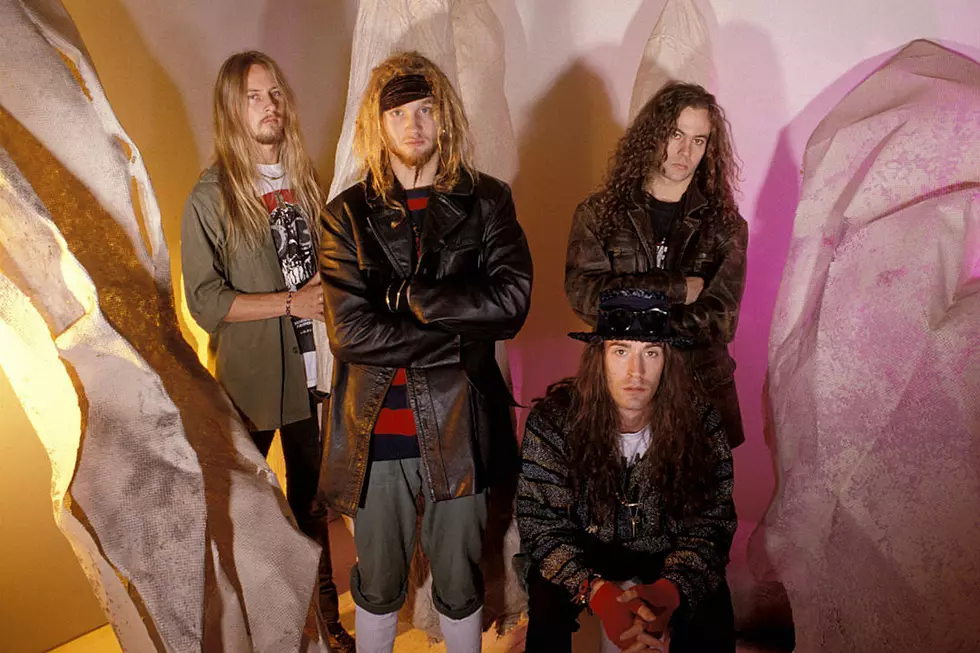 Alice in Chains Were 'Very Happy' About 'Layne Staley Day': 'He Deserves It'
Columbia Records
On Aug. 22, Alice in Chains fans were ecstatic at the news that the mayor of Seattle, Jenny Durkan, had officially declared the day "Layne Staley Day." The surviving members of Alice in Chains happily commented on the matter, adding how deserving the singer is of such an honor.
"It's good stuff, I love that," bassist Mike Inez told 105.7 The Point before one of the headlining shows with Korn a few weeks ago. "The mayor of Seattle, somebody presented it to her and it just kind of happened on its own, rightfully so. Layne deserves it. He was such a part of that Seattle lifeblood of the music that came out of there. I was really happy, to be honest. It's not somber at all for me. I thought it was great."
"It's good to see the boy get some love from the hometown," added guitarist Jerry Cantrell. Watch the full interview below.
Durkan officially proclaimed Aug. 22 as "Layne Staley Day" on what would've been the late vocalist's 52nd birthday. "The city of Seattle celebrates Layne's artistry and the promotion of the arts in Seattle as we work toward a more vibrant, healthy and safe city," the declaration stated.
Alice in Chains have one more show on their run with Korn tomorrow night (Sept. 20) in Seattle. As of now, this officially wraps up the band's touring in support of last year's Rainier Fog. 
See Photos of Layne Staley Through the Years