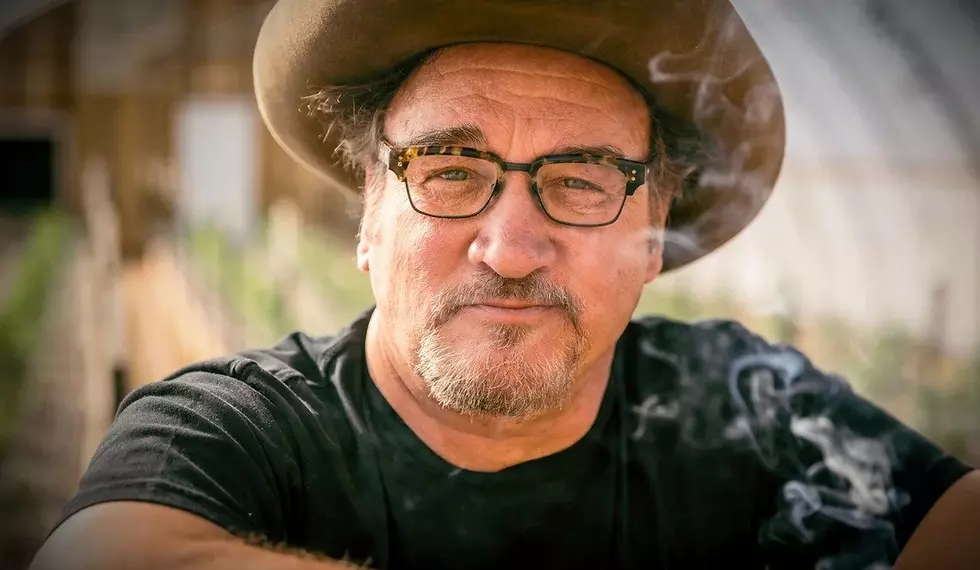 Jim Belushi's 'Blues Brothers' Line of Cannabis Officially Coming To Michigan
Courtesy of Belushi's Farm
Jim Belushi is on a "Mission from God" - to bring his Blues Brothers strain of weed products to Michigan. That holy excursion will soon be a reality, as this Friday, he will officially launch it in Utica.
John Belushi and Dan Aykroyd officially launched the Blues Brothers brand in the 1980s with their full-length movie and live appearances. Today, Jim carries on their legacy (still with Aykroyd from time to time) in a number of ways, including his brand of marijuana products.
Jim will appear at the Cloud Cannabis Dispensary in Utica on Friday for the official launch of his Blues Brothers-themed line of products. They include the "Jam Out to a Hit Single" pre-roll, and the "Dance to a Discreet High with Melodic Effects" vape cartridges.
This will be the first time Belushi's Farm products will be available in Michigan, and Jim's product is unique from other celebrity strains in Michigan. He actually grows his own weed at Belushi's Farm, which is a massive grow operation in Oregon.
In 2015, the farm was estimated to cover 93 acres with cannabis plants in southern Oregon, known as the "Banana Belt."
Up until Friday, his products were only available in Oregon, Colorado, Oklahoma, Illinois, and Massachusetts.
Jim's appearance in Utica will include meet and greets with autograph signings. Sadly, Dan Aykroyd won't be at the event, but it's been made clear in other appearances for the brand that the mastermind behind the line of marijuana is Jim and Belushi's Farm.
However, Aykroyd does provide his likeness, and blessing to the Blues Brothers' line of products... also, I'm sure he makes a lot of money off of it too.
Celebrities with Cannabis Lines in Michigan