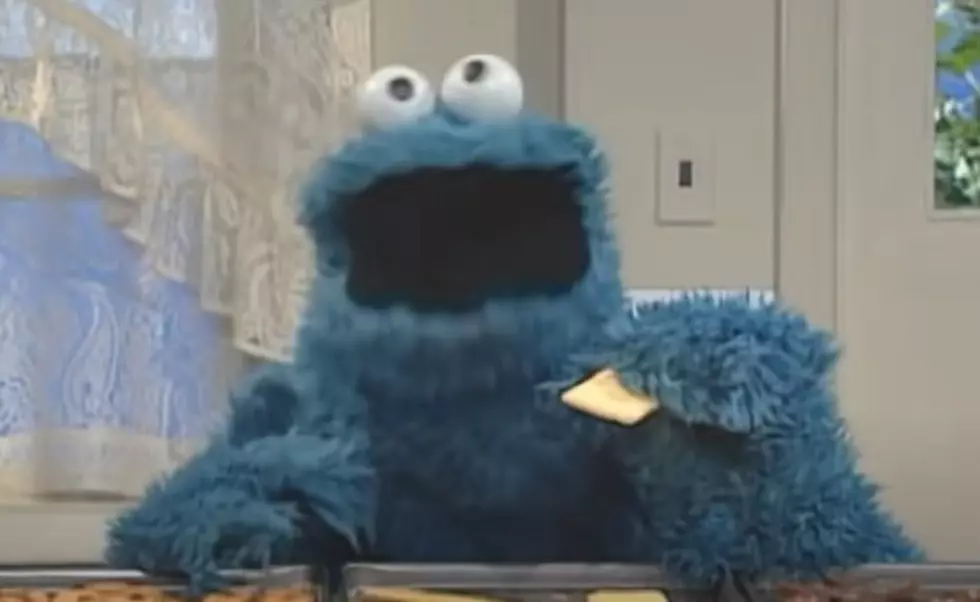 Cookies on Demand: Crumbl Cookies is Coming to Kalamazoo
Sesame Street via YouTube
Crumbl Cookies are dedicated to making the best chocolate chip cookie in the world. This fast-growing franchise is opening a new location in Kalamazoo.

"That's the way the cookie crumbles" is a phrase usually said when something bad happens. The French equivalent "c'est la vie," literally means "that's life"; you take the good with the bad. This news is all good unless you are out of milk: Crumble Cookies is coming to Kalamazoo.
"It all started with one big dream, two crazy cousins, and the perfect combination of flour, sugar, and chocolate chips." Crumbl Cookies started in 2017 and has already expanded to over 175 locations in 31 states- they have 15 new stores opening in April 2021 alone. You may have seen them in Grand Rapids, Ann Arbor or Rochester Hills in Metro Detroit. Soon, a new store opens at "The Corner" at Stadium and Drake.
That big dream was not only to make the world's best chocolate chip cookie, but to deliver it straight to your home. Not only does Crumbl have cookies on demand, those cookies are somehow transformed into ice cream. The menu changes every week. While their famous milk chocolate chip and chilled sugar cookie are always available, four other flavors are rotated each week. There are more than 120 specialty flavors, like
Cookies & Cream
Salted Caramel
Funfetti
S'mores
Banana Bread
Cotton Candy
Buckeye Brownie
Lemon Poppyseed
Cinnamon Swirl
Molten Lava
...and many more
No-contact delivery and curbside service will be available in addition to walk-ins at 'The Corner.' "C" is for cookie and "c'mon, Spring"- we can't wait to try this place.
Crumbl Cookies Kalamazoo
Gallery — Every Movie Theater Candy, Ranked: