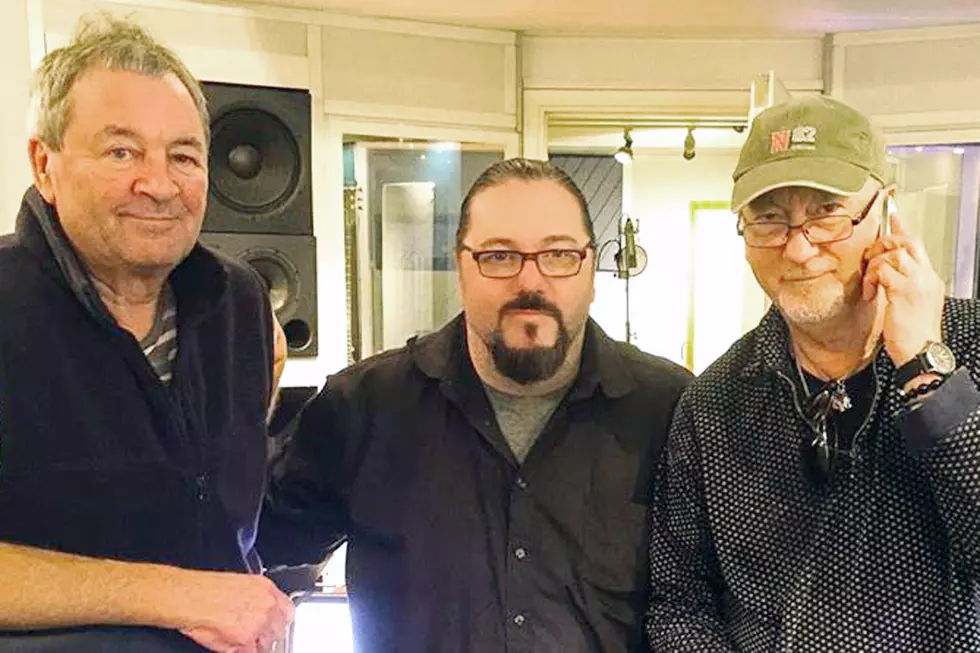 Session Man Tommy Denander's Spinal Tap Moment: Playing One Chord on Deep Purple's New Album
Tommy Denander
Renowned session guitarist Tommy Denander is delighted to have played on Deep Purple's upcoming album Infinite – even though he contributed only one single chord to the whole LP.
The Swedish musician and producer, who describes the experience as his own personal Spinal Tap moment, has appeared on hundreds of albums, working with Paul Stanley, Joe Lynn Turner, Bobby Kimball and many others. He's also known for stints with AOR, House of Lords and more.
But he grabbed the opportunity to add another entry to his resume in February, when longtime colleague and Deep Purple producer Bob Ezrin wanted a little extra help in the studio when the band's guitarist, Steve Morse, wasn't there.
"Bob asked if I could record some vocals at our X-Level Studio with Ian Gillan," Denander said on Facebook. "The band were on tour and had a couple of days in Stockholm – not a lot of time left before mixing started, so it had to be recorded while on tour. I got to record Ian's vocals together with Roger Glover, and additional keyboards with Don Airey. But then Roger says, 'We're missing one guitar chord on this song. Bob says, 'You're a great player, so you can do it!' As I walk to my room in the studio to grab my guitar and amp, I just laugh loud in my head. I quickly copy Steve Morse's sound and add three first-take dubs that sound perfect. I was done in less than a minute!"
Denander noted he's played on "thousands of sessions," "but nothing can ever be cooler or funnier than getting to play one chord on a Deep Purple album."
Pressed to reveal when the critical moment takes place, Denander tells Ultimate Classic Rock that it's in the song "On Top of the World," "right before a spoken part toward the end. It's in the mix, so I'm not sure how easy it'll be for people to pick out. It's funny for sure – it's Spinal Tap funny to play one chord on a Deep Purple album!"
Denander wound down his touring career after the birth of his daughter a year and a half ago, says, "This isn't the biggest and coolest album of 2017 for me – that news comes later. Life is an amazing journey!"
Deep Purple Albums Ranked Worst to Best