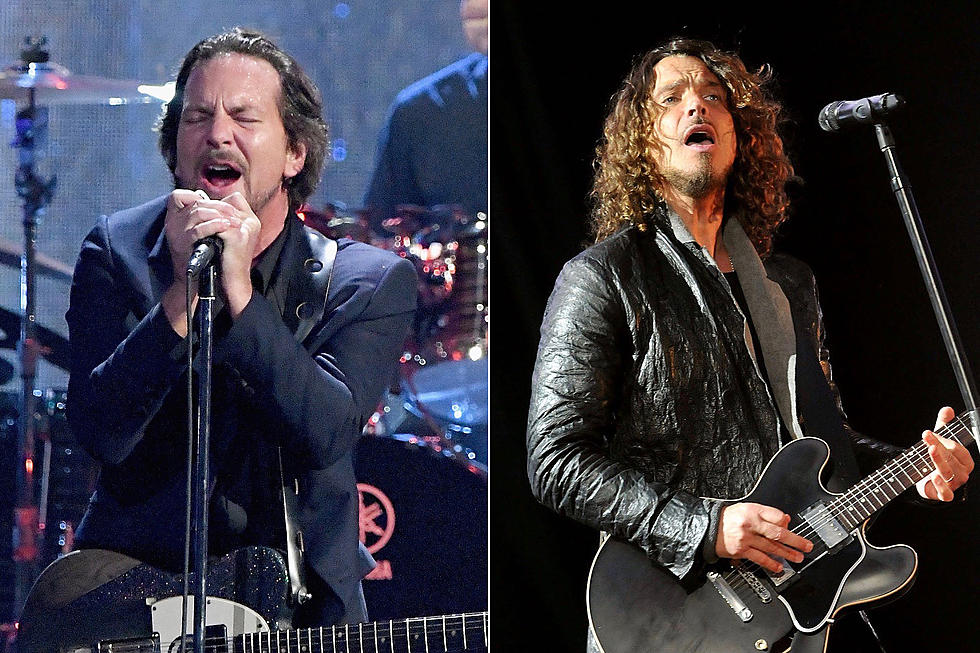 Watch Eddie Vedder Cover Chris Cornell's 'Seasons' for the First Time
Mike Coppola, Getty Images / Jim Dyson, Getty Images
Vedder and Cornell had a longstanding friendship that began in 1990 with Temple of the Dog. Vedder had recently been hired as the singer for a new band called Pearl Jam while the members were simultaneously working with Cornell on a tribute album in honor of Mother Love Bone's Andy Wood.
After the deaths of Kurt Cobain in 1994, Layne Staley in 2002 and Scott Weiland in 2015, Cornell and Vedder were among the last remaining prominent frontmen from the grunge era. Cornell followed suit in May of 2017, and there have only been a handful of times Vedder has acknowledged the loss publicly — including this one.
Watch Vedder's June 30 cover of "Seasons" in Düsseldorf, Germany below.
20 Greatest Chris Cornell Lyrics