First Female Coach At Super Bowl
Getty Images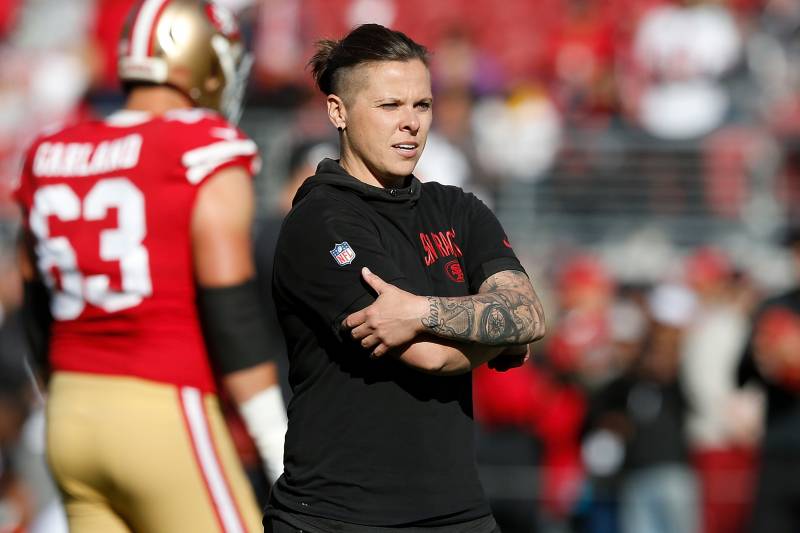 33 year old Katie Sowers has already broken through the glass ceiling in the NFL.  For the past 3 years she has been the offensive assistant coach for the San Francisco 49ers, and now she is headed for the Super Bowl.
Sowers used to play ball in the U.S.  Women's National American Football league, but left after an injury.  Katie went from there to an internship with the Falcons, that's where she met Kyle Shanahan who later went on to coach the 49'ers, he hired her and history was in the making.
Quarterback Jimmy Garoppolo gives Sowers a lot of credit for the work she has done with the teams receivers.  "She has been tremendous" he told a CBS affiliate, she is amazing interacting with the guys,the relationship's she has with them, she is special,skilled and feisty.
Coach Shanahan says "she is a hard worker and you don't even notice her because she just goes to work and does what's asked,"
Sowers is also the NFL's only openly LGBT coach, making her role in the February 2nd Super Bowl doubly historic.
Enter your number to get our free mobile app