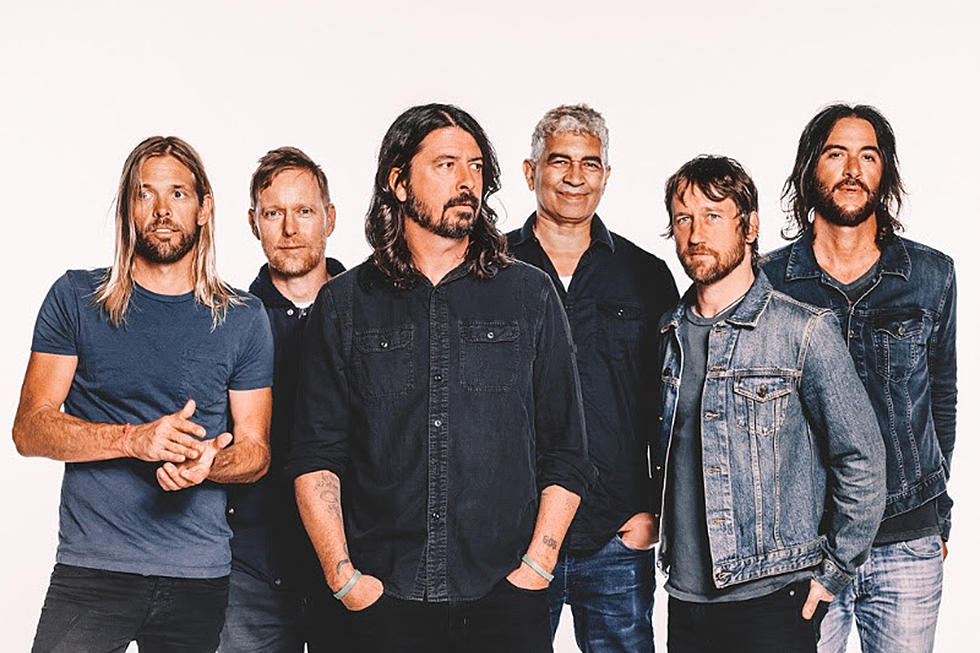 Foo Fighters Cover The Passions + Jawbreaker on '02050525' EP
Photo by Brantley Guttierez
Foo Fighters have released their seventh surprise numbered EP of the year. 02050525 features covers of The Passions and Jawbreaker as well as deep cuts, b-sides and demos pulled from the band's sessions from 2005's In Your Honor.
The EP boasts a cover of The Passions' 1981 one hit wonder "I'm in Love With a German Film Star," as well as a Chris Shiflett-fronted take on Jawbreaker's 1992 track "Kiss the Bottle."
The collection also features Foo Fighters' heavy deep cut "FFL (Fat F--king Lie)," as well as the rare studio version of "Skin and Bones." There's also a demo of "DOA." All three of those tracks were originally released on the 2005 EP Five Songs and a Cover -- a b-side collection from their In Your Honor sessions -- exclusively distributed to Best Buy stores. The effort also features "Spill," originally released as the b-side to their platinum hit "Best of You."
Last month, the Foos released their 01020225 EP, which features covers of The Psychedelic Furs' 1980 track "Sister Europe," and a live cover of the B-52's "Planet Claire" – featuring the group's frontman Fred Schneider - recorded live at the Supper Club in New York City on Halloween 2002.
Back in September, the Foos released the 00050525 Roswell EP, comprised of songs recorded in Roswell, New Mexico, which coincided with the Area 51 raid. The same month, the band surprised fans with 01070725, which features Arcade Fire and Dead Kennedys covers.
Foo Fighters, '02050525' EP:
Foo Fighters Albums Ranked