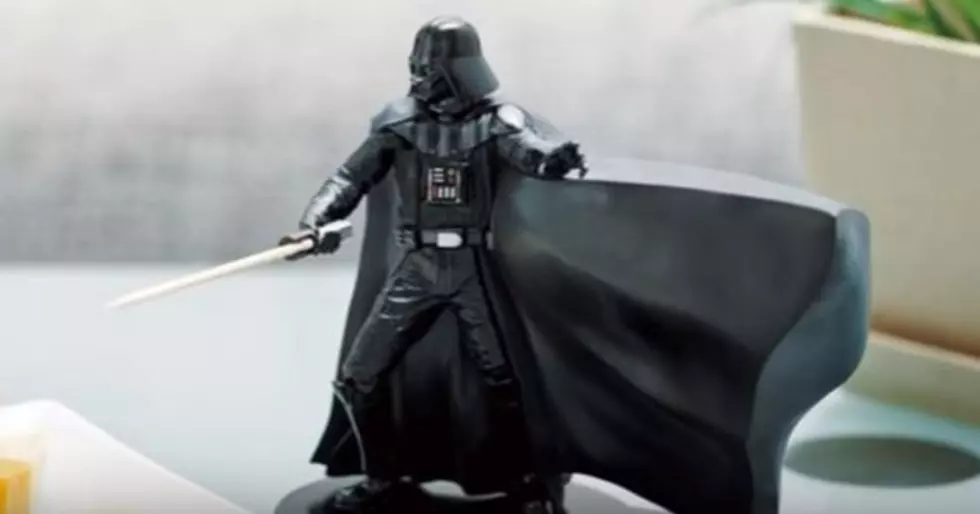 For the Sith in Your Life Who Has Everything
Oddity Mall/YouTube
Very few things in life have given me such a giggle as the Darth Vader Toothpick Dispenser. I don't throw fancy parties... but I would start. Oddity Mall refers calls it "The Toothsaber", because, of course they do.
Check out this video and tell me you wouldn't serve corn on the cob at every meal JUST to make the whole family use this?
For the Sith in your life who has everything, and is so hard to shop for, consider The Toothsaber.  You can't go wrong.