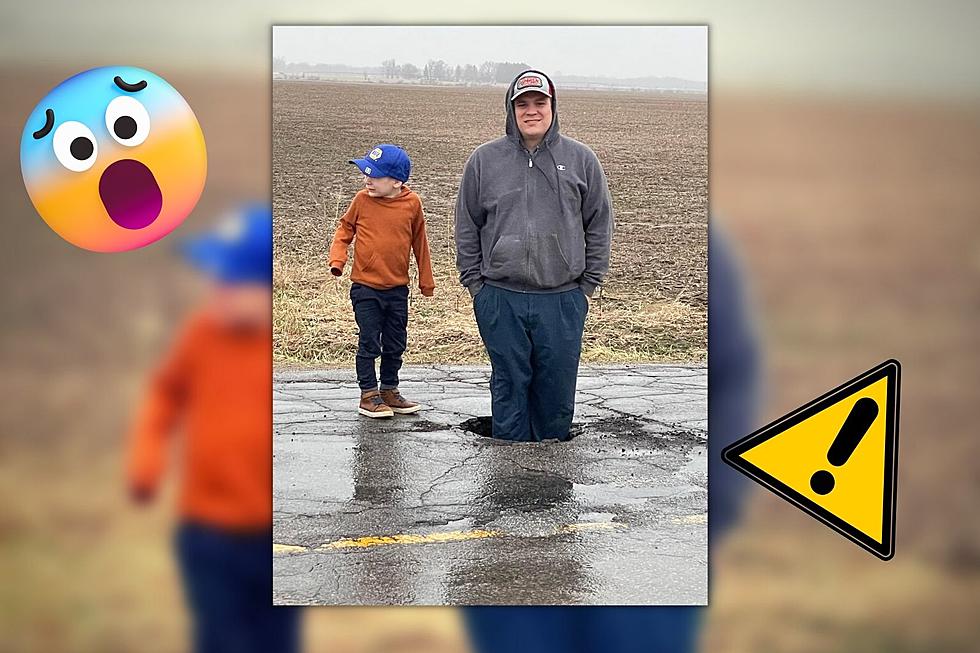 Is This the Biggest Pothole in Calhoun County Michigan?
Courtesy of Daniel Blaskie
This pothole on steroids is located in a rural area between Union City and Athens and maybe the biggest pothole in all of Calhoun County Michigan.
Before the flowers bloom and trees bud, a sure sign of spring in Michigan is growing potholes. Everyone knows Michigan residents are expert growers of apples and cherries but how many outside of the state would realize Michigan's ability to grow some of the biggest potholes in the U.S.?
Daniel Blaskie found a pothole so impressive in size that as a full-grown man he could stand in it with both legs and the hole comes up to his knees.
Daniel was even kind enough to share the location so hopefully, others can avoid losing a small child or tire in it. This pothole is located on the eastbound side of W Drive South, at the intersection of 6 Mile Road in an area between Athens and Union City.
Potholes are such a big source of scorn in Michigan that politicians have used the idea of fixing our roads as a campaign slogan. Michigan's current governor likely won the election based on a promise to "fix the damn roads".
This road is likely not a state road. Perhaps it is a county road. One thing is for sure, the photo has garnered a lot of attention and it will be hard for any entity in charge not to notice.
Fingers crossed that this giant pothole doesn't cause damage to a vehicle or worse. Maybe by this time next week it will be repaired.
Weird Sculptures Spotted From Michigan Roads
NASCAR At Michigan International Speedway From Pit Road Suites