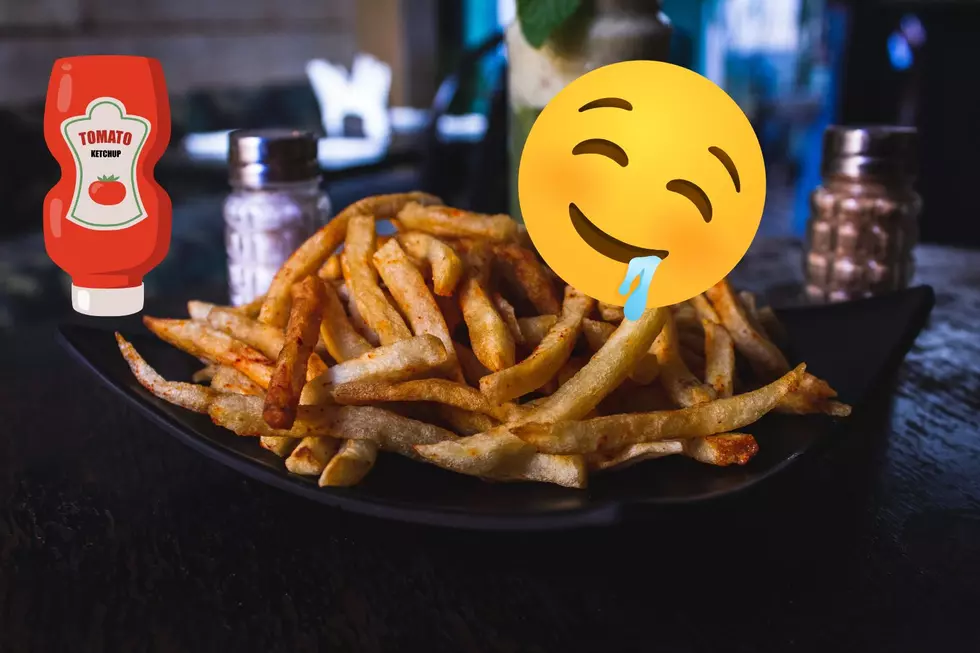 Fry Crawl? West Michigan Woman Searches For the Best French Fries in Kalamazoo
Photo by Louis Hansel on Unsplash
Don't get me wrong, I love potatoes in all their forms: mashed, baked, tater tots, waffle fries-- as long as it's a starchy carbohydrate, I'm in!
But what lengths would you go to in order to find the best french fries around? One West Michigan woman has made it her quest to find the best fries in Kalamazoo for the sake of her father. Confused? Keep reading!
A woman who goes by the name Jurnifer Thermas recently turned to the popular Facebook group The Kalamazoo Foodie for help asking,
What are the best fries in Kalamazoo? My dad hasn't eaten french fries in 20 years and he is breaking his streak with a "fry crawl" on his next visit to Kzoo… Who do you think makes the cut for this momentous occasion?
I have so many questions. And it turns out I'm not the only one intrigued by this unique situation!
"No one is asking how he hasn't had a fry in 20 years?! I'm taking notes for my next order of fries" - Bridget Caito
"I originally thought "How has he managed not to eat fries in 20 years?" I'm pretty sure I would be miserable without fries."  - Ashley Simpson
"Looks like I need to go on a Fry Crawl!!  Amazing fries all over Kalamazoo!!!" - Tracy Bartholomew 
I love the idea of a "fry crawl" and sampling french fries from various restaurants across the Kalamazoo area. Whatever her dad's reasoning may be, Kalamazoo locals were quick to come to the rescue! If you're a french fry fanatic you'll want to make sure you visit these Kalamazoo-based restaurants as residents say these are some of the best:
It's no surprise to see the Michigan-based brewpub at the top of the list-- their "Cosmik Fries" are out of this world! HopCat describes them as, "Beer-battered fries sprinkled with our signature cracked black pepper seasoning." Pro tip: make sure you order a side of cheese sauce to go with.
---
One of the newest restaurants in Portage, Lake Burger Tavern just opened in the fall of 2022 and offers not just one, but five different types of fries. Choose between regular fries, boardwalk fries with salt and malt vinegar, parmesan truffle fries, crab fries made with Old Bay seasoning, and green chile queso fries. Enough said!
---
This one came out of left field but was mentioned several times by members of the Kalamazoo Foodie group. I've never had them myself, but Rollup's fries are non-traditional "scoop" fries that look like a combination of french fries and potato wedges.
Emily Anderson says, "Mannnn scoop fries from Rollup are a must! With either their Rollup sauce or their ranch."
If you were putting a fry crawl together, which Kzoo restaurants would you include?
Love, Burgers and Fries, at The Last Hot 'N Now, in Sturgis, Michigan
One happy couple represent the devotion to both each other and to the last Hot 'N Now, in Sturgis, Michigan, where people drive for hours to enjoy the fare.
Fast Food Rage in the Midwest
Fast Food Rage in Michigan, Ohio and Indiana