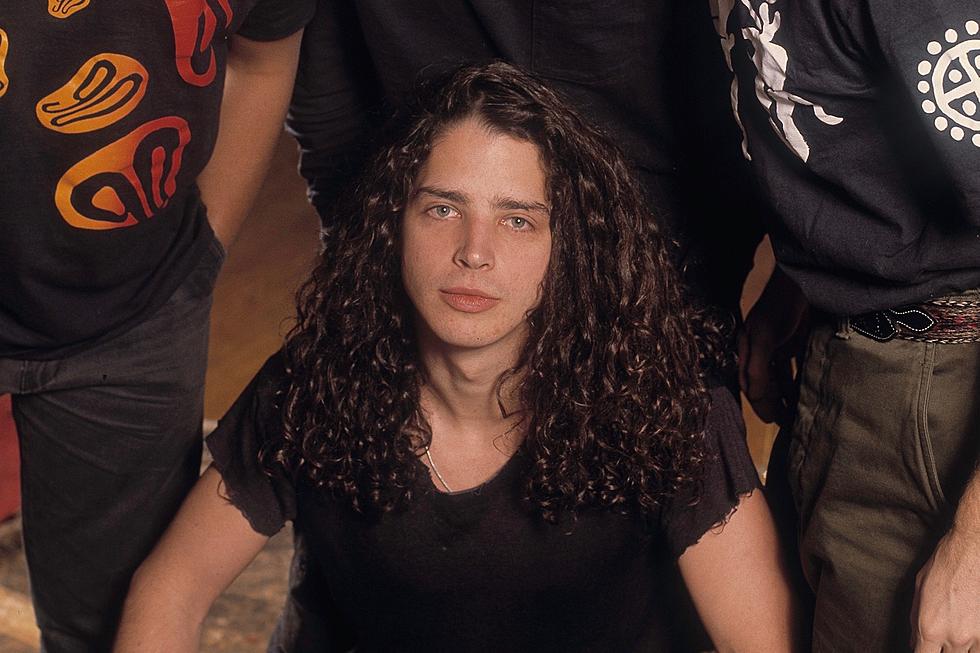 See Photos of Chris Cornell Through The Years
Paul Natkin, Getty Images
Chris Cornell came a bit later than the aforementioned frontmen, and he completely changed the game in terms of vocal ability. What he may have lacked in an exuberant stage presence, he made up for with his earth-shattering range and introspective, poetic lyrics.
We almost never even heard the singer's pipes at all — he originally formed Soundgarden in the mid-80s and took the role of singing drummer. The group later recruited Matt Cameron so Cornell could focus on his vocals, and it was all history from there. Their 1988 debut album Ultramega OK holds one of his most unrivaled vocal masterpieces of all time, "Beyond the Wheel."
Soundgarden certainly would have been enough of a successful career, but Cornell proved to be a workaholic as he also fronted Temple of the Dog in the early '90s, started releasing solo material at the end of the decade and joined forces with Rage Against the Machine members in the early 2000s to form Audioslave.
Fourteen studio albums later and countless guest appearances on other one-off singles, Cornell cemented himself as not only one of the greatest voices of all time, but one of the most industrious as well. Though he's no longer here, he's released enough material to last his fans a lifetime.
Today we remember the singer on what would've been his 55th birthday with a gallery of photos of him throughout the years.
Chris Cornell Albums Ranked