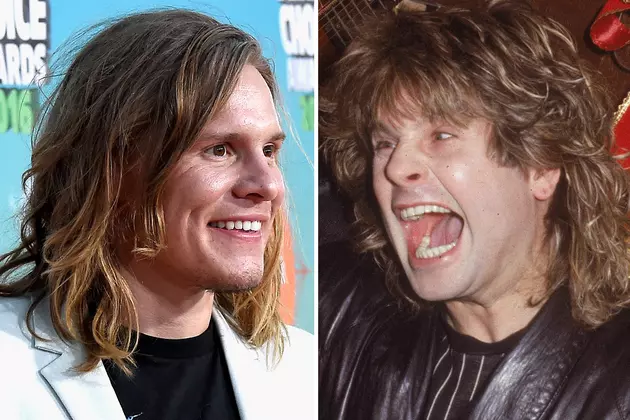 'School of Rock' Star Tony Cavalero Lined Up to Play Ozzy Osbourne in 'The Dirt' Movie
Frazer Harrison / Hulton Archive, Getty Images
The movie is set to commence production this month, with Daniel Webber playing Vince Neil, Douglas Booth as Nikki Sixx, Machine Gun Kelly as Tommy Lee and Iwan Rheon as Mick Mars. It's being directed by Jeff Tremaine.
The role of Osbourne is said to be a minor one, likely to be based around a series of early tours when Motley Crue served as the former Black Sabbath singer's support act. But that doesn't mean it will be a boring role; Osbourne was at the peak of his outlandish behavior in the '80s.
In the 2001 book The Dirt, on which the script is based, Sixx recounted a moment in 1984 when Osbourne challenged him to drink his own urine, following a series of stunts that left Motley Crue unsure "whether [Osbourne's] antics were evidence of a wicked sense of humor or a severe case of schizophrenia." After snorting a line of ants through a straw, Osbourne urinated on the ground, licked it up and then challenged Sixx to do the same.
"I swallowed and sweated," Sixx recalled. "But this was peer pressure that I could not refuse." He relieved himself with band and crew watching, but before he could proceed to the next stage of the challenge, Osbourne ran forward and licked up Sixx's urine. "I threw up my hands," Sixx said. "You win."
The Dirt is being made for Netflix with Motley Crue listed as co-producers. No release date has been scheduled, but it's been in the works in one form or another since 2003.
Everything You Need to Know About Motley Crue's 'The Dirt' Movie