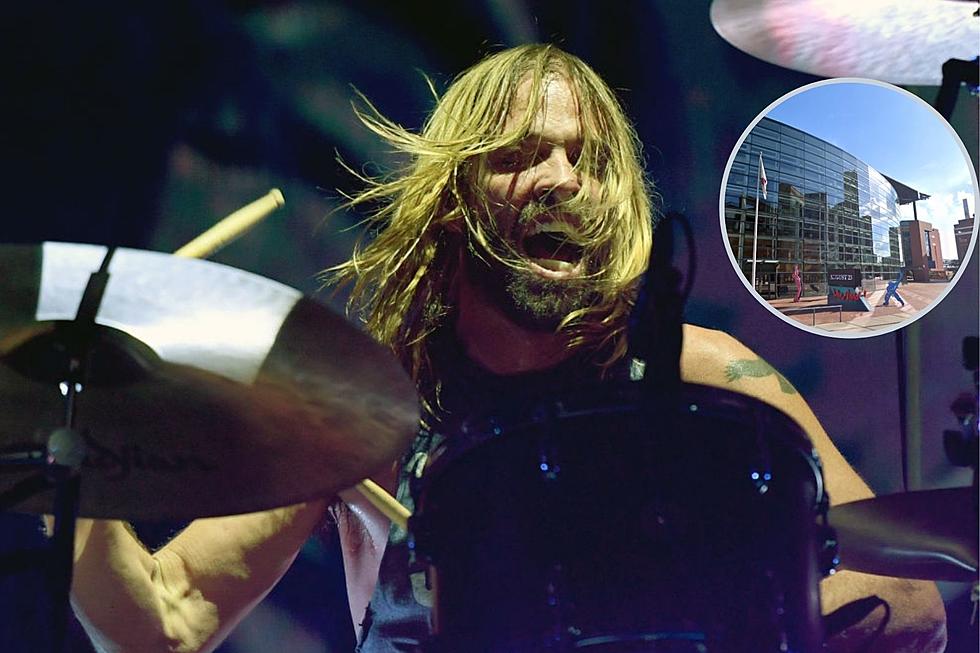 Watch Taylor Hawkins' Last Concert with Foo Fighters in Grand Rapids
Getty Images, Google
Following the tragic and sudden passing of legendary Foo Fighters' drummer Taylor Hawkins, we are looking back at the last time the band played in Grand Rapids.
I was so sad to hear the news late Friday night. At only 50-years-old, Taylor Hawkins has left us far too soon. As tributes pour in from fans, friends, and fellow musicians, it's clear that beyond being an incredible musician, Taylor was a kind and wonderful human being and he is so dearly missed.
I've always wanted to see Foo Fighters and I got very close the last time they were scheduled to play in Grand Rapids in 2020. I was bummed, but definitely understood when the show had to be canceled because of the pandemic.
I know that I will see Foo Fighters someday, and I'm just sorry I missed the chance to see Taylor Hawkins play live with them. Watching him play drums is like watching joy and exuberance personified.
Fans have begun sharing footage of the drummer's final show with the band at Lollapalooza Argentina. You can watch a fan-recorded video of the performance here.
I was able to find a few fan-shot videos Foo Fighters' last performance in Grand Rapids, at Van Andel Arena on July 22, 2008, which I'm sad to have missed in person.
Foo Fighters opened the show with "Let it Die":
Another concert-goer put together a video of clips throughout the show. Particularly awesome is part of Taylor Hawkins' drum solo after "Stacked Actors" about :35 seconds in.
Here is the full performance of "Stacked Actors", including Taylor's drum solo.
Foo Fighters' set list from that night, according to setlist.fm:
1. Let It Die
2. The Pretender
3. Times Like These
4. No Way Back
5. Learn to Fly
6. Cheer Up, Boys (Your Make Up Is Running)
7. Young Man Blues (Mose Allison cover)
8. Long Road to Ruin
9. Breakout
10.Stacked Actors
ACOUSTIC
11. Skin and Bones
12. Marigold (Late! cover)
13. My Hero
14. Cold Day in the Sun
15. But, Honestly
16. Everlong
17. Monkey Wrench
18. All My Life
ENCORE
19. Big Me
20. Generator
21. Best of You
Foo Fighters also played in Grand Rapids at Van Andel Arena Oct. 6, 2005, and at the Delta Plex May 30, 2003.
Do you have a favorite time you saw Foo Fighters in GR?
More recently, Foo Fighters performed in Michigan at Little Caesar's Arena in Detroit. Here are some videos from show, October 15, 2018.
Foo Fighters had been touring South America and were set to play at a festival in Bogota, Colombia at the time of Taylor Hawkins' death. They shared the tragic news in a statement to social media.
R.I.P. Taylor Hawkins. Our hearts go out to Taylor's family, friends, fellow fans, and his brothers in Foo Fighters.
10 Amazing Taylor Hawkins Quotes
He left us with a lot to remember him by, including his own words.