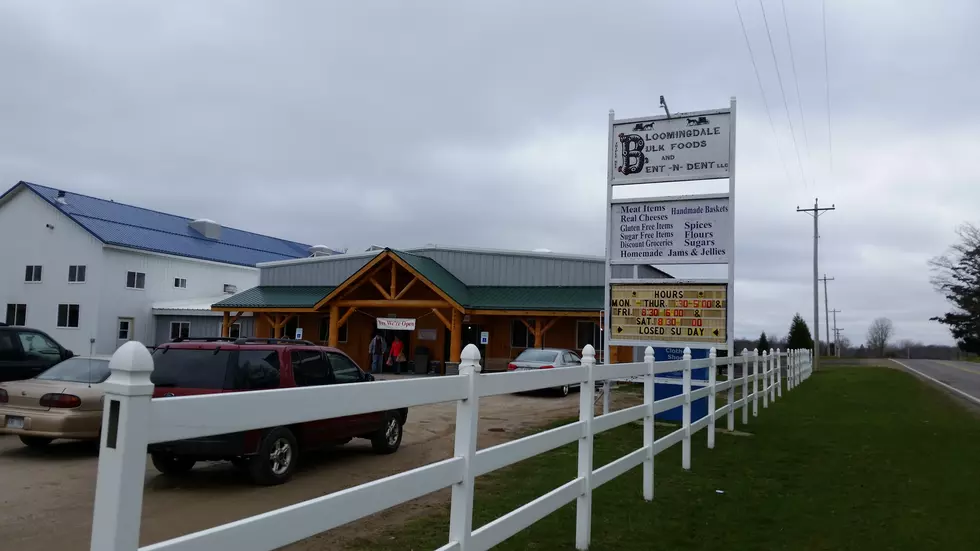 Amish Owned Discount Store in Bloomingdale Carries Items You Might Not Believe
John Mason/TSM
Travel to the west side of Bloomingdale and you will see more then just horse drawn carriages in this Amish community.Located on County Road 388, nestled into the countryside is this store owned and operated by small group of Amish settlers. It's known as the Bloomingdale Bulk Foods and Bent -N- Dent. Bump-n-dent refers to the slightly scratched, bumped, bruised, dented but otherwise perfectly okay products and canned goods. See, this is not your average discount store, they also have fresh baked breads and donuts, if you get there early enough that is - they sell out quick. Fresh cheese, farm raised and grain fed beef and tons of "near sell by date" products line the shelves. I found this a great place to shop on a budget or just to supplement the kids' lunch box.
You can also travel a little further west and check out the school house. In the winter I have seen the school children splitting fire wood for "recess".
Do you know of any other hidden gems like this in Southwest Michigan? Let us know in the comment section below.
BONUS VIDEO - Riding the Curves Between Paw Paw and Bloomingdale