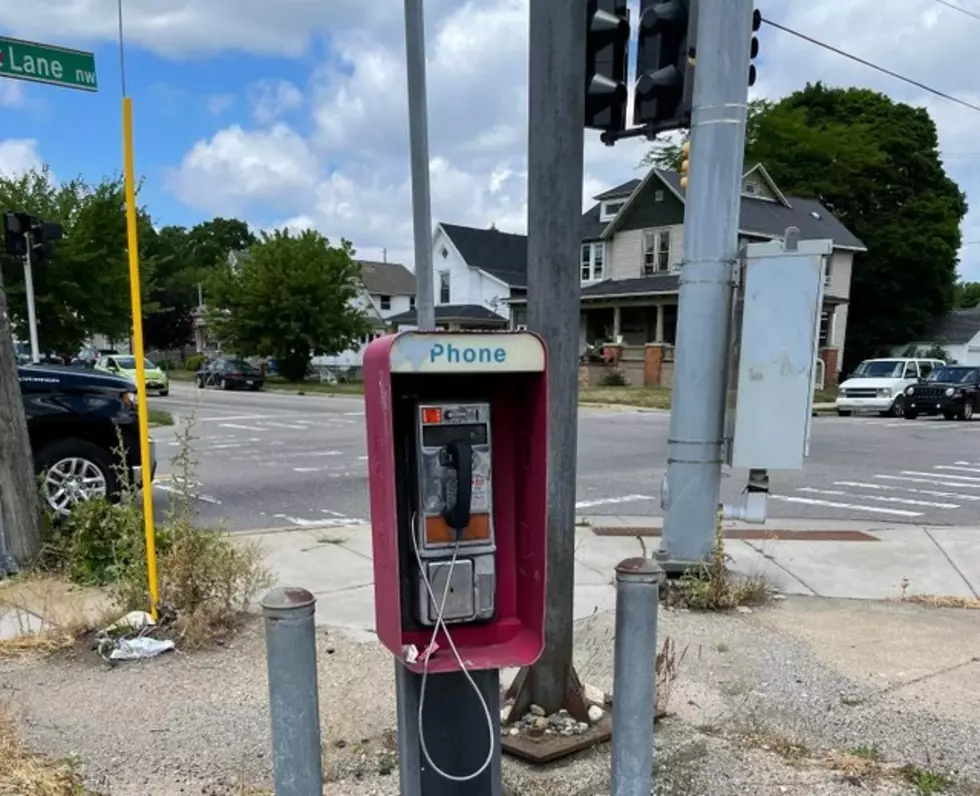 Are There Any Pay Phones Left in Grand Rapids?
reddit.com/grand rapids
A Public Phone? A Pay Phone? So many people today, of a certain age, have no clue what that is. The pay phone was the life-line for so many of us "in the day," but with cell phones in every pocket and purse, who needs a pay phone? It's become a relic of the digital age.
OLD PAY PHONE BOOTHS
Isn't it funny to hear some call this a relic, an Ancient Artifact?
But, you know what, there are still pay phones around our city as the first picture shows, at the corner of Bridge and Lane.
Remember how we used to try to by-pass long distance phone charges when making a long distance call by calling collect?
That was a such a classic commercial and was spot on.
There are still some pay phones around. One is right in front of the post office next to Eastern Deli on Eastern Avenue.
EASTERN AVENUE POST OFFICE BRANCH
How about the downtown Library? There is a pay phone there.
DOWNTOWN GRAND RAPIDS PUBLIC LIBRARY MAIN BRANCH
Another library, the Grandville Public Library, part of KDL has an excellent pay phone.
KDL'S GRANDVILLE PUBLIC LIBRARY BRANCH
Even the Pickwick Tavern has one. Just to call a cab, however, not Uber, just a cab. Probably a lot of customers need that cab!
THE PICKWICK TAVERN ON CHERRY STREET
I'm sure there are many more hiding around our city but I haven't found them yet.
Here is a thought. Since the pay phone is now such a novelty item, people stop at the Bridge and Lyon location to take a picture of it, someone should make a tourist map of pay phones. Or, better yet, get a bus tour going like the Hollywood Stars Tour, and show folks the different pay phone locations.
Grand Rapids, the Jurassic Park of Pay Phones!
MORE: Some Fun Photos From Michigan's Past