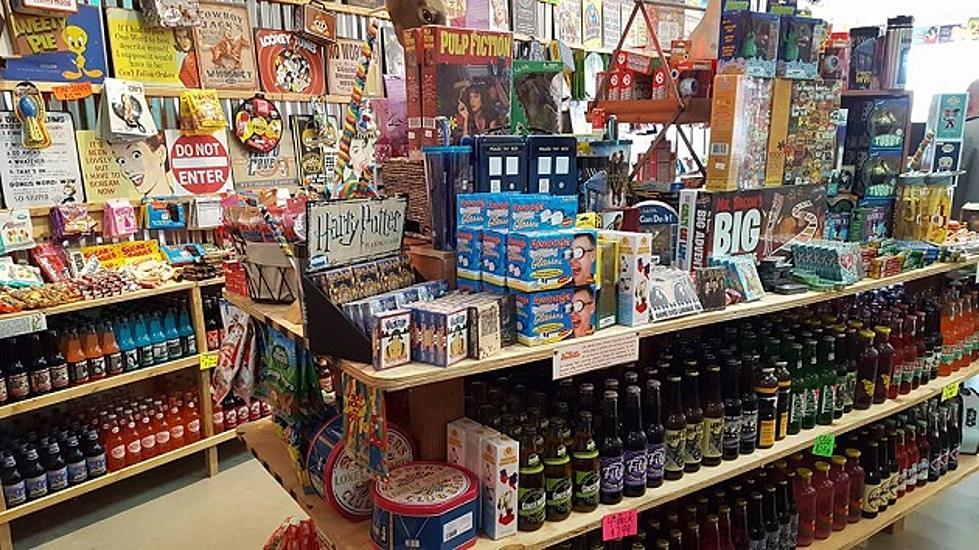 Check Out The First Rocket Fizz Store In Michigan
Photo by Mrs. Fly
Recently I saw this story in M-Live about Rocket Fizz and their first store in Michigan in Novi.  Being in that area over the weekend, my wife and I had the chance to explore the store.
Rocket Fizz is a soda pop, candy, novelty shop that has franchises all over the United States.  I remember seeing one in Denver, Colorado a few years ago but didn't have the chance to see it.
We were in the area so decided to find the store and see what they had.  If you are a fan of soda pop and candy you need to see this store.
Rocket Fizz has all sorts of varieties of soda ranging from old favorites to strange flavors like ranch, dirt, grass, even martian poop.   They have their own flavors along with some flavors featuring labels of people like Judge Wapner, Fidel Castro, Wink Martindale and Osama Bin Laden.
You can buy single bottles (they have a cooler if you want one for the road).  They also have four, six and twelve packs.   It took awhile to figure out which flavors I wanted  to try. I eventually picked up the flavors below.
My wife and I both picked up six packs and one for the road.    My pack included, "Nehi" grape,  Cock Cola ( i was told this is a good cola),  Mexican "Squirt", Rowdy Roddy Piper's "All Out Of Bubble Gum",  Nuclear Orange Bomb,  Lemon-Lime New York Seltzer ( I haven't had this in forever).  The John 5 flavor was a limeade that looked like green slime.
I also picked up a box of candy that featured favorites from the 1980's.
This store also includes vintage music posters and signs and various other novelties.
I enjoyed this store and hope to make it over again soon.  I think this would be a great store for our area.  On the stores website under coming soon it list Grand Rapids and Kalamazoo so who knows maybe we will get a store sooner or later.