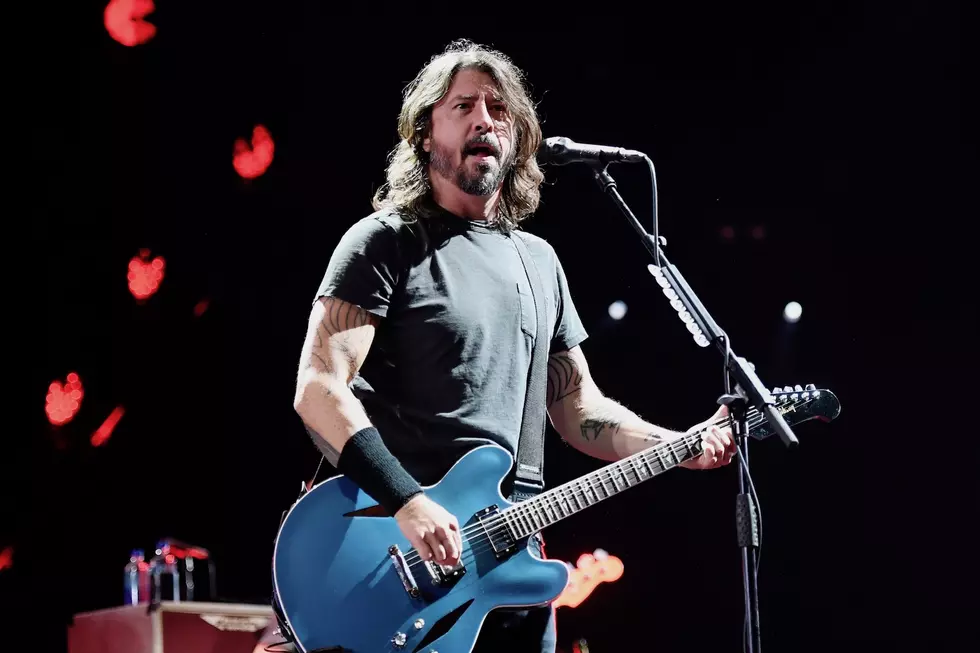 Watch Dave Grohl Shotgun Beer Onstage With a Fan at Festival
Ethan Miller, Getty Images
There's nothing more refreshing at a concert than a nice cold beer. But what about shotgunning one with the frontman of the band you're watching? Dave Grohl pulled a fan onstage this past weekend during a Foo Fighters performance, and they did exactly that.
The chug took place over the weekend at Las Vegas' Intersect festival, where the Foos were headlining. In a video posted by TMZ, while jamming on his guitar, Grohl said, "Alright, let's shotgun a beer before this night is over." We aren't sure why or how he decided to single this man out in the crowd, all we know is he was wearing a Santa hat.
"You ain't getting down the chimney tonight!" Grohl joked into the microphone as the man made his way to the stage, which can be seen in another fan-filmed video. The singer then waltzed away from the mic, removed his guitar, grabbed two beers and hugged the Santa hat-wearing fan.
Grohl cut holes into the cans and the pair did the honors, which took them around seven seconds each. The rocker then took the Santa hat, used it to wipe his mouth and face and then returned it to the man.
"Let's hear it for Santa Claus!" Grohl shouted, followed by a roar from the crowd. "Good thing that was a light beer."
Top 66 Hard Rock + Metal Frontmen of All Time