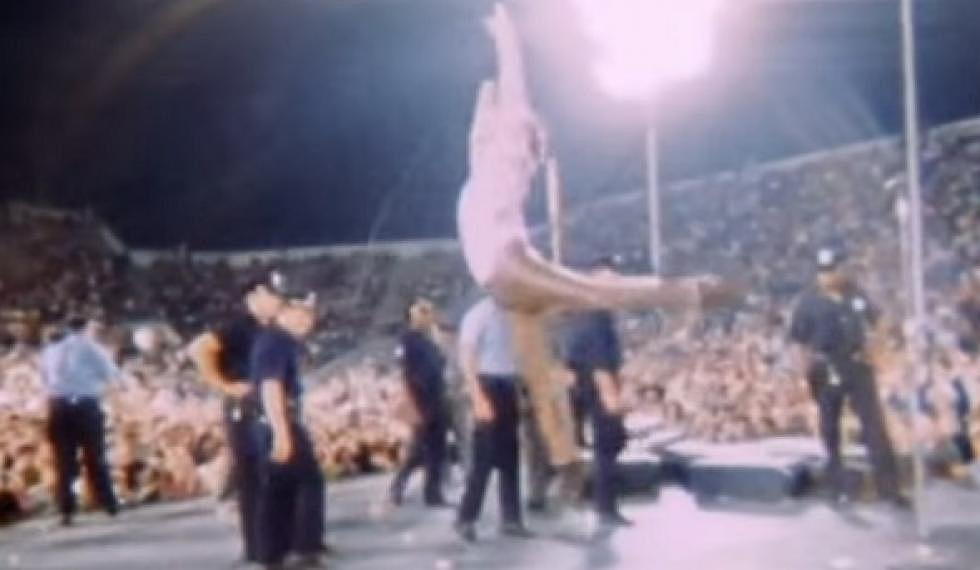 The Doors Perform Their Worst AND Best Concert in Ann Arbor, 1967
Tomáš Janda, youtube
It was in 1967 when The Doors gave a concert In Ann Arbor, Michigan that turned out to be the worst AND best they ever did. How is that possible?
Organizers for the University of Michigan were getting things lined up for their Homecoming and the guest performance for Friday night was The Doors. They were enjoying the success of their first hit single, "Light My Fire" and were still unknown by many. The ticket cost? Just $3 for you and your date.
It was Friday night, Oct. 20, 1967 at the Intramural Sports Building…..the audience was small and made up of crew-cutted football players who despised any long-haired rock 'n rollers.
While The Doors were traveling from Detroit to Ann Arbor for the show, the guys wanted to stop for ice cream. According to Doors keyboardist Ray Manzarek, "We all wanted some ice cream, but Jim says, 'Ice cream is for babies. I want whiskey'. So we had to stop at a liquor store and buy a bottle of booze".
When the Doors finally came onstage there was one member missing: Jim Morrison. Still mostly unfamiliar with this basically new group, the crowd thought the whole band was on stage. The three – Manzarek, guitarist Robby Krieger and drummer John Densmore – kept playing the song "Soul Kitchen" repeatedly, hoping Morrison would get his butt out there.
The crowd began to realize they were hearing the same damn song over & over and started to complain, bitch, and boo. Upset, the three Doors stopped playing and left the stage. A half hour later they were back…with Morrison. However, Morrison was so drunk he kept stumbling, slurring, and falling down.
When he was able to make it to the microphone, he spoke incoherently and kept dropping the f-bomb, much to the embarrassment of the football players' girlfriends. The shock of the swearing soon turned to anger and animosity within the crowd. The boos further fueled Morrison's drunken fire, and he proceeded to throw objects into the audience, aimed at hecklers. Krieger and Densmore walked offstage, leaving Manzarek with Morrison. Finally, security arrived and Manzarek helped Morrison offstage.
While this incident disgusted many, one attendee thought it was cool – James Osterberg, who would later take a cue from Morrison's stage antics when he formed The Stooges and changed his name to Iggy Pop.
After a while, the audience members left, leaving only a few interested stragglers. These remaining few were about to see probably the best concert in their lives.
It was the end of the night, and just long enough to where Morrison had time to sober up.
The Doors came back out and performed an entire concert – no mistakes, no drunkenness, and no bizarre behavior (well, maybe a little) – just a damn good, perfect show.
The ones who were there call that concert "phenomenal" and one of the best – if not THE best rock concert they'd ever seen.
The best and worst concert: same night, same venue, same band, same audience. Nobody else could've pulled that off other than The Doors.....in Michigan.
JIM MORRISON AND THE DOORS
MORE MICHIGAN MUSIC STUFF!
Inside Motown's Legendary Recording Studio
Pictures taken inside were once taboo; but now you can take a look!
Where Eminem Lived in Michigan
The Michigan Home of the Man Who Gave Us "Mony Mony"
Aretha Franklin's Childhood Michigan Home
Songs That Mention Michigan
We've put together a list of 50 songs that mention Michigan. Take a look and see how many you've heard! If you've heard all 50, congratulations, you're a true Michigander.
Enter your number to get our free mobile app
THE DOORS