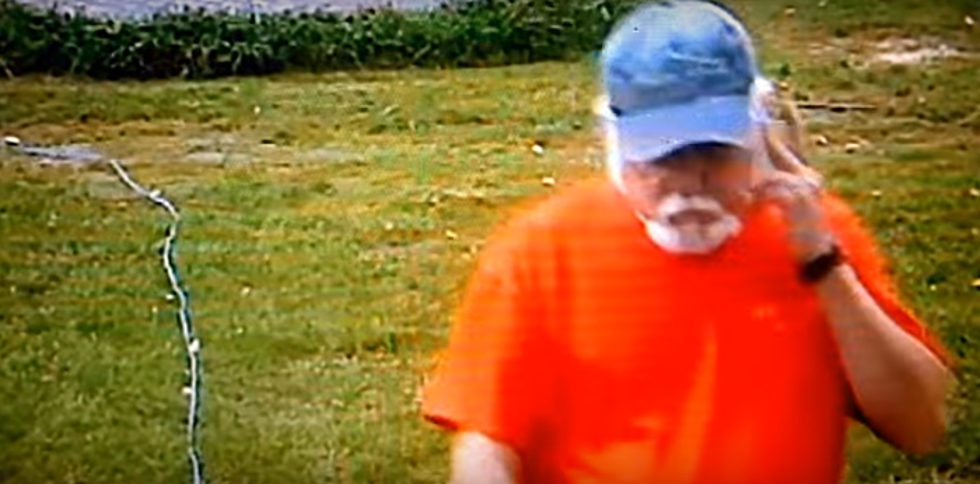 Forget the Kalamazoo Burger King – This Theory Says Elvis is Now the Groundskeeper at Graceland
The Shadow/YouTube
One of the best known 'Elvis is still alive' theories revolves around an alleged sighting of The King at a Burger King in Kalamazoo. This video from the summer of 2016 presents a new theory - that Elvis is the groundskeeper at his own home, Graceland in Memphis, Tennessee.
A new fan theory has swept the rhinestone-encrusted corner of the internet where Elvis fandom and conspiracies still rage: a video from June of 2016 shows a caretaker at Graceland who some believe is the King himself hiding in plain sight.
Seemingly simply scratching his head, some observers contend that the man is making a 'V' symbol as a way of surreptitiously indicating that he is, indeed, really Elvis.

As such, proponents of the death hoax theory have studiously compared the gait of the groundskeeper to the way Elvis used to walk as well as other small details which they believe confirm that the iconic musician is still alive.

The creator of the video also claims that previous footage of the groundskeeper from this past May was confirmed to be Elvis by former employees of Graceland.
Check out the video below, and let us know in the comment section if you think this resembles what Elvis might look like today.