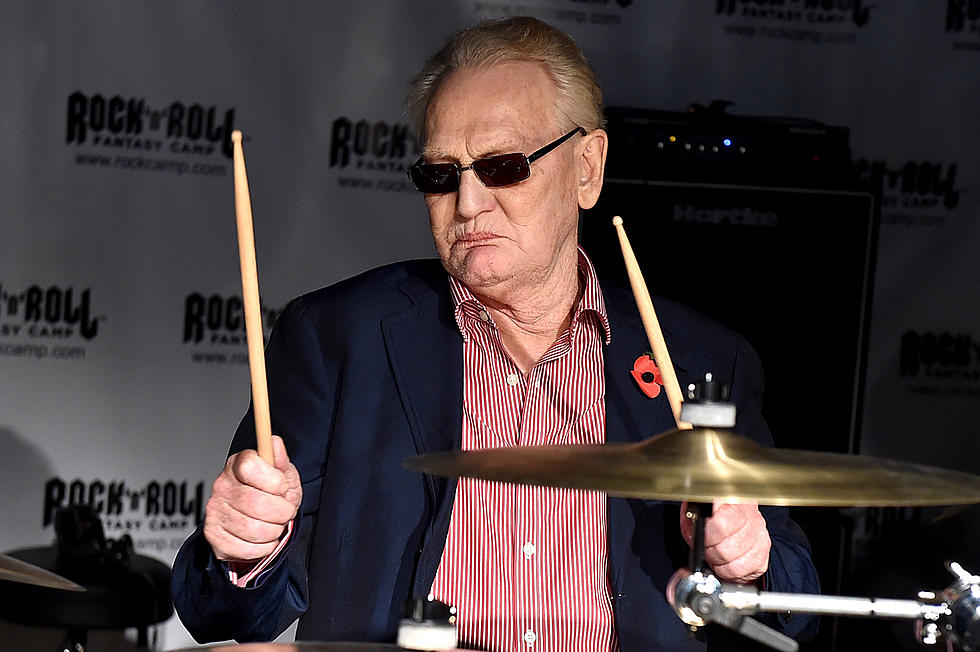 Ginger Baker 'Holding His Own' in Health Battle
Getty Images
Ginger Baker's family said he was "holding his own" in the hospital as he battled a critical illness.
They announced last week that the 80-year-old Cream icon was receiving medical attention and asked fans to "keep him in your prayers tonight."
In their latest update on Sept. 29, they wrote, "Ginger is holding his own. … Thank you for all your good wishes. He is receiving visits from close family and very special friends."
Before the performance he released a short video saying that he wanted to prove to those who claimed he couldn't play anymore that they were wrong. "I can … and I will!" he said in the clip, which you can watch below.
Last month, Baker and Rarebell reconvened for an interview that was kept short as a result of Baker's poor health.
"It's very, very painful," he told Classic Rock in August. "I have a problem with my lower back, and it gets worse the more I play. It's painful to drum. I have a terrible problem with my right knee [and] it sometimes becomes difficult to play. I've got a big problem with my wrists. My doctor said it's arthritis, and there ain't nothing much you can do about it. It's just pain."
Asked if he'd rather not play anymore, he replied, "Hard to say, really. But if I'm doing a gig and I'm getting paid for it, then I'm going to do the best I can."
Eric Clapton Albums Ranked