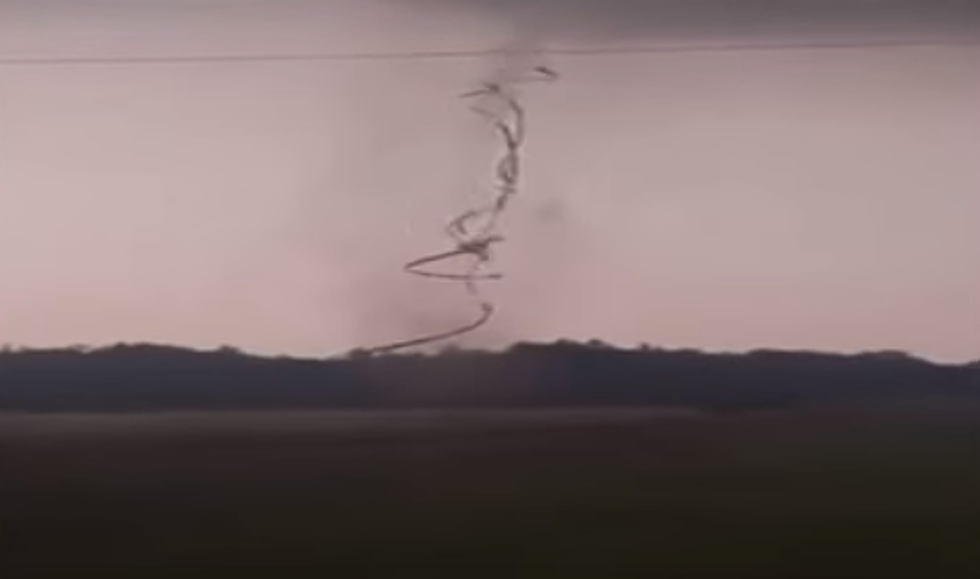 Grand Junction 'Tornado' Picks Up Debris in Amazing Video
WOOD TV8/YouTube
It was just a minor twister. More of a landspout than a tornado in northern Van Buren County last evening (June 30, 2017) but the video will make a lasting impression on you.
The video shows pieces of debris, perhaps siding or a hose, whirling like a dervish in the funnel of wind.
The pic at the top is a still from a video from Sylvia Medina of a "landspout" tornado that occurred Friday evening in Grand Junction, Michigan. If you check the video at the link, you'll see something ribbonlike (plastic strips? someone suggested irrigation hose?) getting hoisted into the air. The ribbon showed the upward motion and the rotation of the tornado.
BONUS VIDEO - High Wind and Big Waves at South Haven