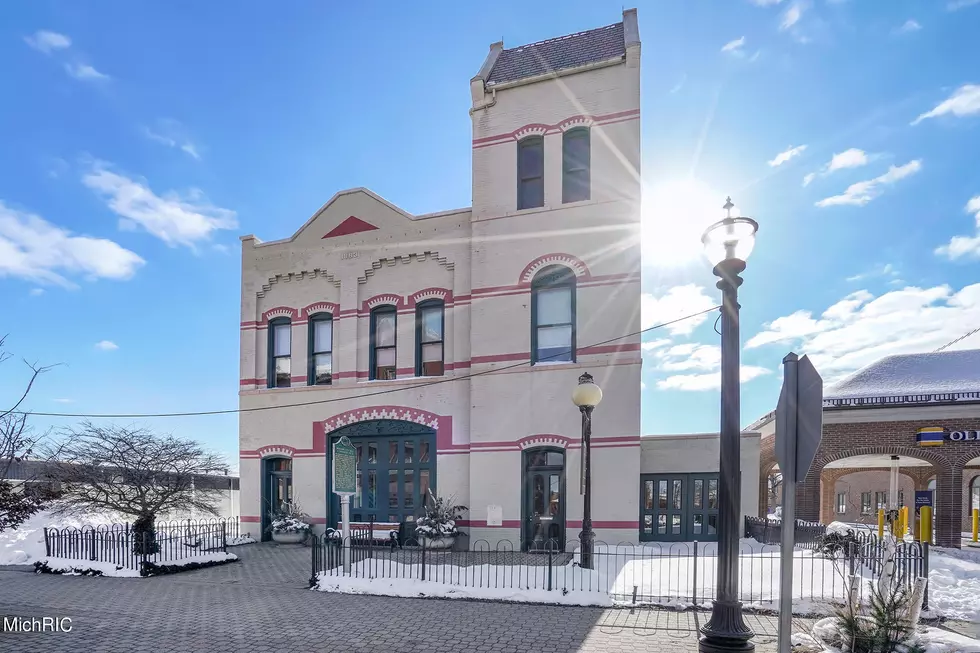 Own a Piece of Holland Michigan's History – Original City Hall, Fire Station for Sale
Alicia Kramer, RE/MAX Lakeshore
Want to own a piece of Holland's history? The first city hall building and fire station, built in the 1880s, is on the market. The property also includes a renovated two-bedroom apartment upstairs.
According to the Holland Sentinel, the Dutch Revival-style building at 106 E. Eight St. which is listed on the National Registry of Historic Places, is for sale for $1.85 million.
The building housing Columbia Fire Engine Company No. 2 was erected 12 years after the Great Holland Fire of 1871. The fire is connected to other fires that happened the same day across the Midwest, including the Great Chicago Fire.
While the exact death toll of the fires is unknown, it's believed these at least 1,200 people were killed. Following the devastating fire that destroyed 243 homes, 73 stores and offices, 5 churches, 15 manufactures, 3 hotels, 45 barns, and 5 docks, the City of Holland wanted to put greater effort into being prepared for and responding to fires.
The building was designed by William G. Robinson, who's regarded as one of the most prominent architects in the midwest at the time. According to the Holland Sentinel, Robinson designed many of Grand Rapids' architecturally-notable buildings, such as St. James Catholic Church, the Voigt House and the Ladies' Literary Club.
Completed in 1884, the building quickly moved to include city services; the second floor housed city offices and the library until the current City Hall was built in 1911. It served as a fire hall until 1978. In 1983 the firehouse was renovated for use as office space.
The current owners, Benjamin and Judy Smith, purchased the property in 1995. They are only the third owners for the building, which they renovated to include a two-bedroom residence upstairs. According to the Holland Sentinel, the Smith's also "restored the outer brickwork of the firehouse and preserved many of the original architectural features such as the wainscoting and the stamped tin ceilings."
The building is listed as on the National Register of Historic Places as the oldest public building still standing in Holland.
So now that you know some of it's cool history, let's get into what the building offers! 
2 bedrooms
2 baths
Vestibule with that highlights original materials, including the brass firepole
Original wainscoting in the living and kitchen space
Tin ceilings
Bell tower
According to the listing, "the property has been well maintained and includes many historic accents."
Look inside Holland's original city hall and fire station below!
Holland's Original City Hall, Fire Station on Market for $1.85M
The 100 Best Places to Live in the Midwest