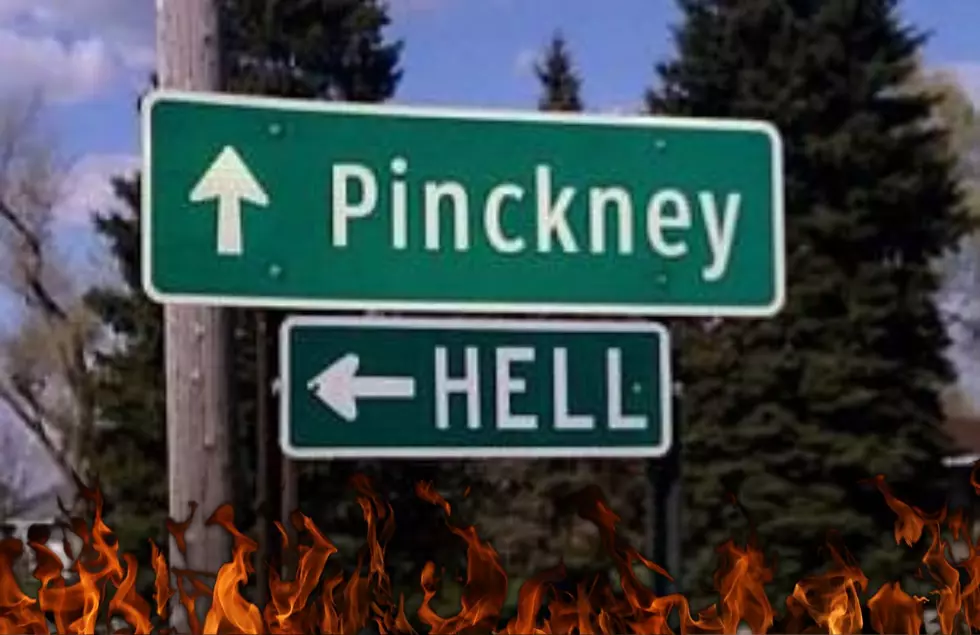 How In The Hell Did Hell, Michigan Get Its Name?
Credit: Canva / Go To Hell Michigan via Facebook
I was born in Detroit but grew up in Howell, Michigan which is located in Livingston County. I remember as a kid hearing about a town not that far away called Hell, Michigan.
I always wondered - how did Hell, Michigan get its unique name? And recently, I stumbled upon some theories of how the name came about.
How In The Hell Did Hell Michigan Get Its Name?
There are several theories on how Hell, Michigan got its unique name.
Theory Number One: A pair of German travelers stepped out of a stagecoach one sunny afternoon in the 1830s, and one said to the other, "So schön hell!" (translated as, "So beautifully bright!") Their comments were overheard by some locals and the name stuck.
Theory Number Two:  The theory is tied to the "hell-like" conditions encountered by early explorers including mosquitos, thick forest cover, and extensive wetlands.
Theory Number Three: According to Wikipedia George Reeves who owned lots of land and ran several businesses had a habit of paying the local farmers for their grain with home-distilled whiskey which led many wives to comment "He's gone to Hell again" when questioned about their husband's whereabouts during harvest time.
Theory Number Four: This theory goes that soon after Michigan gained statehood, George Reeves was asked what he thought the town he helped settle should be called and replied "I don't care. You can name it Hell for all I care."
Where Is Hell Michigan Located?
Hell is an unincorporated community in Livingston County in the U.S. state of Michigan. As an unincorporated community, Hell has no defined boundaries or population statistics of its own according to Wikipedia.
What Can You Do In Hell Michigan?
Visit the "Locks of Love" Bridge
You may not know how Hell Michigan got its name but you now know where to go when someone tells you to "Go To Hell"
40 Michigan Towns With Names Even Life-Long Michiganders Can't Pronounce
14 Things to Do on a Road Trip from Paradise to Hell in Michigan
If you're going to take a road trip, why not make it a trip to Hell from Paradise. When you make that trip in Michigan, here are 14 things to do along the way.