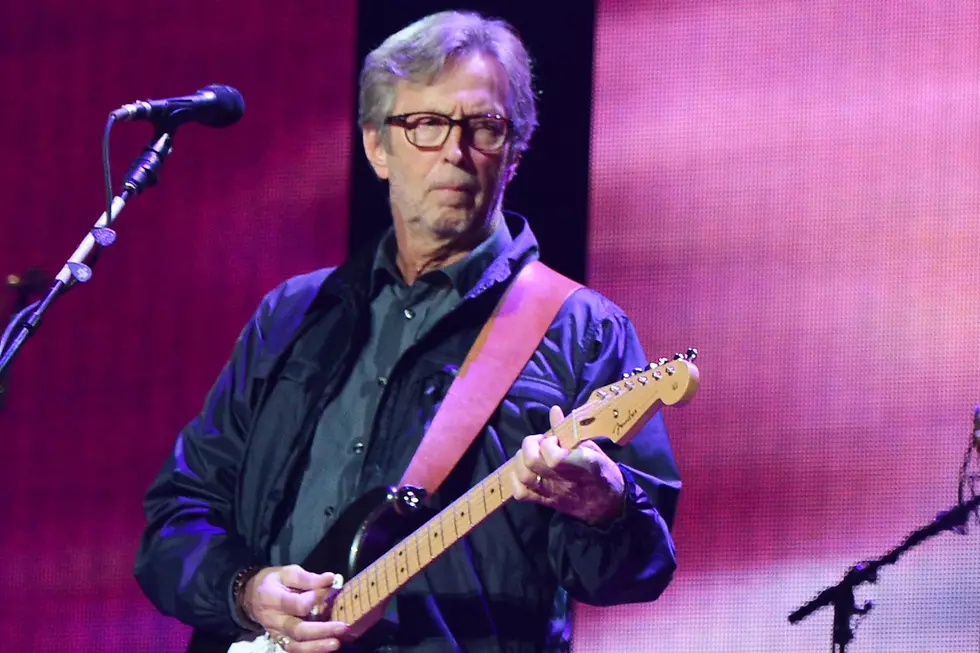 Eric Clapton Announces 2023 Crossroads Guitar Festival Lineup
Larry Busacca, Getty Images
Eric Clapton has announced the lineup for the 2023 Crossroads Guitar Festival.
The seventh installment of his benefit concerts will include Roger McGuinn, ZZ Top, Santana, Robbie Robertson, Stephen Stills, Sheryl Crow, Buddy Guy, Taj Mahal, Gary Clark Jr., Joe Bonamassa, Jakob Dylan, Vince Gill. H.E.R., Jimmie Vaughan and many more.
The festival is set to take place over two nights, Sept. 23 and 24 at the Crypto.com Arena in Los Angeles. Clapton will also perform on both nights.
An online auction featuring various guitars handpicked by the festival performers, among other items, will run for three weeks in October, culminating in a live auction on Oct. 21. As with previous festivals, proceeds from the concert and the auction will benefit the Crossroads Centre at Antigua, a treatment and education facility founded by Clapton for chemically dependent people.
"Crossroads is like no other treatment center," reads a statement from Clapton on the center's site. "It is the perfect place to begin the road of recovery and utilizes a combination of effective therapies to address addiction and recovery while capturing the spiritual serenity that many have found unique to Antigua. ... We believe that the majority of individuals suffering from addiction have the capacity for recovery if given the proper foundation to begin their journey. At Crossroads we help provide that foundation."
Tickets for the 2023 Crossroads Guitar Festival will be available starting April 21. More information on tickets, performers and the Antigua Center can be found on the festival's website.
2023 Rock Tour Preview
Reunions, farewells and long-awaited shows are on the horizon.