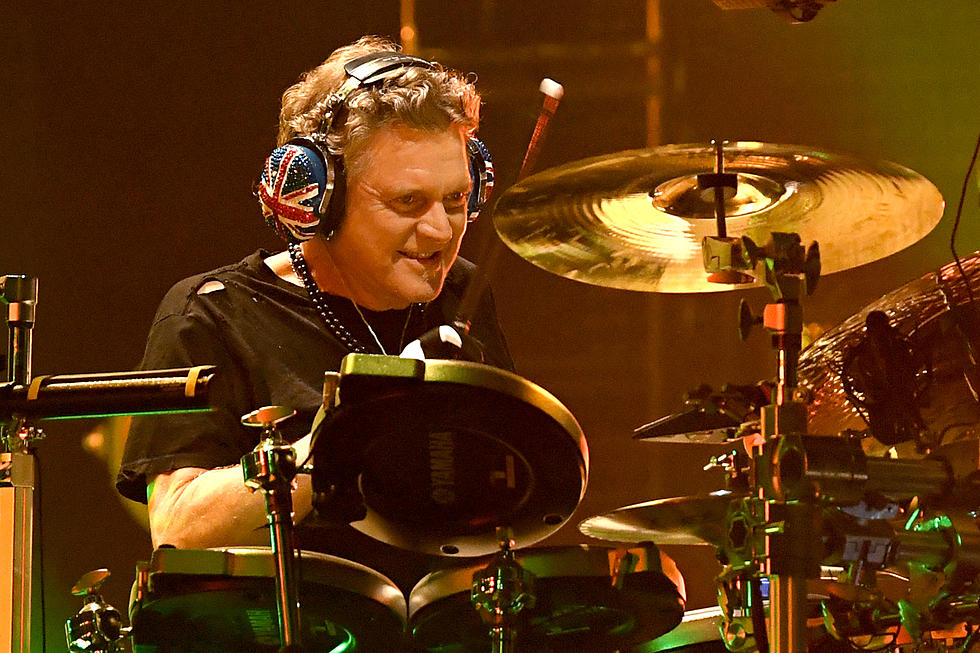 Rick Allen Names the Song He Wants Back in Def Leppard's Set List
Dimitrios Kambouris, Getty Images
Def Leppard drummer Rick Allen has revealed the song he'd love to put back in the band's set list.
With an incredible catalog of work, including 12 studio albums and 15 singles that peaked in the U.S. Top 40, it can be hard for Def Leppard to cram all of their best material into a concert. Still, Allen admitted there's one tune he wants to perform regularly once more.
"'Die Hard the Hunter,'" the drummer confessed during an appearance on the Jeremy White Show podcast. "I'd love to play that again."
READ MORE: How 'Pyromania' Turned Def Leppard Into Top 40 Stars
Released on the band's hugely successful 1983 album Pyromania, "Die Hard the Hunter" originally closed out side one of the LP. Though it was overshadowed by Pyromania's massive singles – including "Photograph" and "Rock of Ages" – the song has remained one of Allen's favorites.
Listen to 'Die Hard the Hunter'
Rick Allen's Life-Changing Car Crash
Pyromania was the last album Def Leppard released prior to Allen's life-changing car accident. On Dec. 31, 1984, the drummer flipped his car while speeding along a country road in England. He was lucky to survive, but lost his left arm in the crash.
READ MORE: All 145 Original Def Leppard Songs Ranked
Allen's ability to continue forth with Def Leppard despite his handicap has proven to be one of the most remarkable comeback stories in rock history. The drummer admitted he enjoys revisiting material recorded before the crash, including "Die Hard the Hunter."
"It's nice digging into some of those old songs for me, because a lot of those songs was when I had two arms," Allen explained. "So it's challenging to come up with versions that are convincing using one arm. But it keeps things fresh. It keeps things fun for me."
Def Leppard Albums Ranked
From their metal-edged debut to their pop breakthrough to the recent records, we rank every single LP.
Gallery Credit: Nick DeRiso