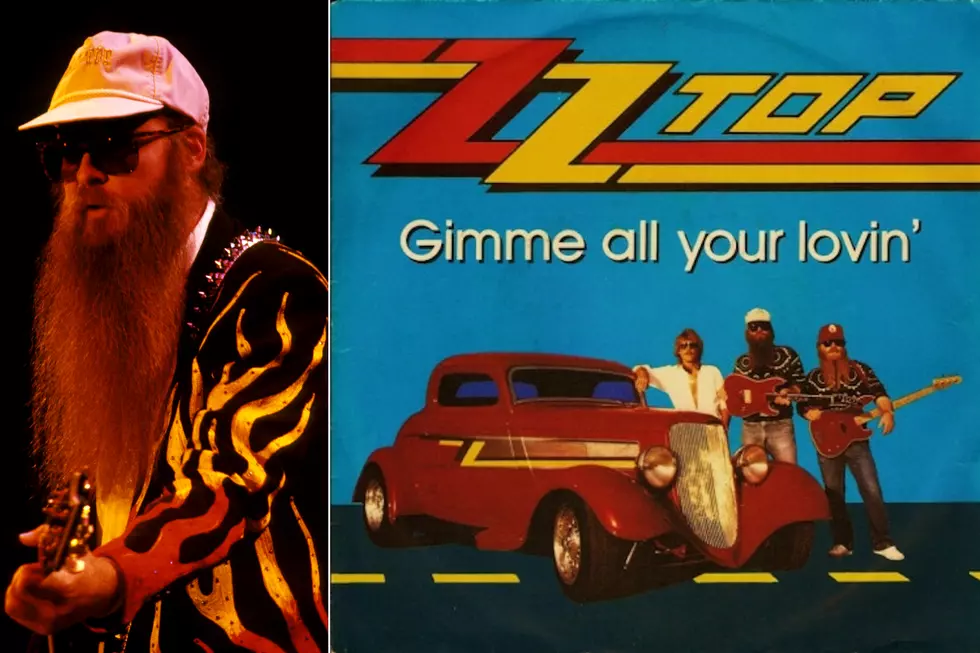 How ZZ Top Borrowed From the Stones on 'Gimme All Your Lovin"
Mike Cameron, Getty Images / Warner Bros.
When ZZ Top released "Gimme All You Lovin'" as a single in April 1983, it loudly announced the band's foray into synth-rock, a transition that was inspired by a different legendary act.
A year before Eliminator made ZZ Top one of the biggest bands on the planet, Billy Gibbons and the group were on tour in Europe. The frontman wandered into a local nightclub and was surprised to see people dancing to the Rolling Stones' 1980 single "Emotional Rescue."
"[Gibbons is] extremely philosophical, a deep thinker and musically very aware," ZZ Top's longtime engineer Terry Manning explained years later. "He started to analyze why ZZ didn't get played in dance clubs and concluded that they were not up to the required rhythmic capabilities. He asked me what we could do. I started going to clubs and studying beats."
The idea to infuse electronic elements, synthesizers and dance rhythms with ZZ Top's traditional blues rock sound eventually became the driving force of Eliminator. Nowhere was that more evident than on the album's first single, "Gimme All Your Lovin.'"
"Gimme All Your Lovin' came together in two parts," Gibbons recalled to Total Guitar. "The basic track appeared initially, inspired by the guitar riff, which clicked with the rhythm section right off."
Watch ZZ Top's 'Gimme All Your Lovin'' Video
The song's rhythm was crafted at 120 beats per minute, a suggestion from engineer and producer Linden Hudson. It was created on a drum machine, with drummer Frank Beard playing over the track (various accounts have disputed just how much of Beard's playing is heard on Eliminator). Meanwhile, Dusty Hill delivered a pulsating bass line, augmented by an analog synth.
"On the tape box, we jokingly called the music 'Stones Rip,'" Manning revealed. "We called it that right up to the day the lyrics, and thence vocals, appeared."
Gibbons struggled to find exactly the right lyrical inspiration until he again looked to the Stones. "The words came later," he admitted, "drawing inspiration from Mick [Jagger] and [Keith Richards]' stylistic works."
"As we neared the end, Billy felt under more and more pressure to get some lyrics done and one day finally popped in 'Gimme All Your Lovin','" Manning noted.
The single peaked at No. 37 on the Billboard Hot 100 chart and reached No. 10 in the U.K. Its presence was felt even more strongly on MTV, where the "Gimme All Your Lovin'" music video earned heavy rotation, sparking ZZ Top's unexpected ascent to video stardom.
ZZ Top Albums Ranked
From the first album to 'La Futura,' we check out the Little 'ol Band From Texas' studio records.