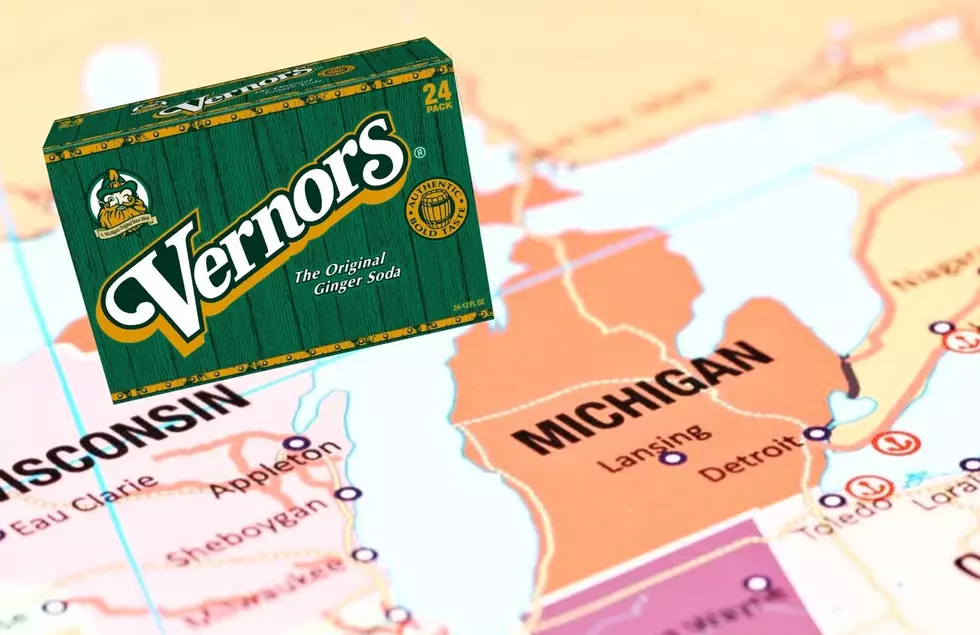 Did You Know That the Oldest Soda in America is From Michigan?
Amazon / Canva
Michigan's favorite soda could be argued to be America's favorite soda just based on longevity alone. Turns out it's not just Michiganders that love that infamous ginger bite.
That's right, Michigan's unofficial favorite soda, and go to medication for every tummy ache, is also the oldest soda in America.
A viral tiktok from user @nicolas (Nicolas Caprio) explains that Vernors has two stories of how it started, and that one dates back to the civil war.
He goes on to talk about how James Vernor is famously known for having experimented with soda flavors in Higby and Stern Pharmacy before having to join the battle in the civil war in 1861.
After returning from battle in 1866, James Vernor discovered that his elixir (what we now know as Vernors) had aged to perfection in a barrel while he was away. He then opened his own pharmacy, and started selling Vernors.
However, @nicolas goes on to explain that's not the only origin story we've been told of Michigan's beloved soda.
He says that unfortunately while the story we know and love has some truths, it's a slightly "romanticized" version of how this ginger ale came to be, because it's very unlikely that a barrel of ginger ale would keep as long as claimed.
He also points out that the patent for the soda was applied for in 1880, meaning it was likely something he created after the war when he was back in his own shop, inspired by what he had learned before.
No matter which version is true, we could still argue that Vernors could be considered America's favorite soda based on age alone.
Here are some of sodas that didn't make it along the way: 50 discontinued soda pops