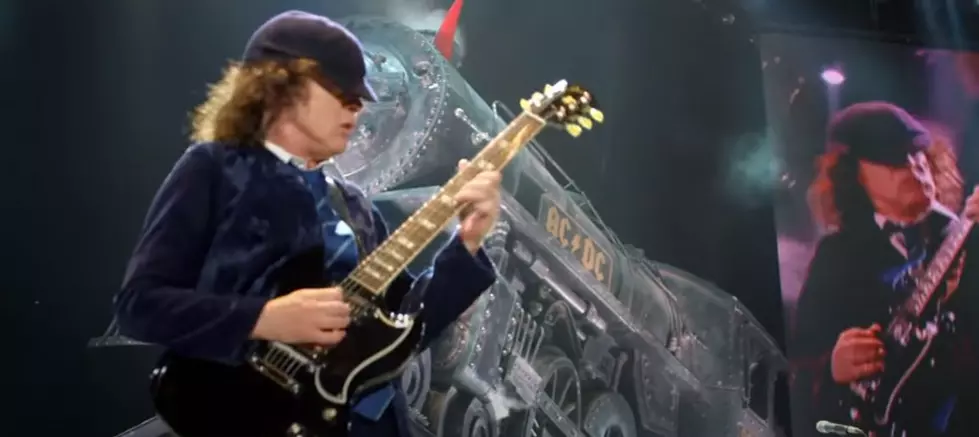 AC/DC via YouTube
An electrifying performance from the Aussies in Argentina as AC/DC headlines this week's Live in Concert, Saturday night on RKR.
Are you missing live shows as much as we are? There haven't been any live concerts since March and we don't know when they will return, so The Rocker is doing something about it. Every Saturday night at 8, it's Live in Concert. Tune in at 107.7, listen live at WRKR.com or on the Rocker app if you're on the go and hear live cuts from classic rock icons
This week the headliner is AC/DC. The Black Ice World Tour lasted 2 years, taking Angus Young, Brian Johnson, Malcom Young, Cliff Williams and Phil Rudd around the globe to play 5 continents. We will hear a blistering set from River Plate Stadium in Buenos Aires, Argentina that was recorded on December 6, 2009- the last of a three-night stand. Take a look at the video for "Back in Black" from the show below.
Also this week, Pete Townsend at the House of Blues in Chicago from '98 vintage Judas Priest from their heyday in 1982 and Golden Earring in their home country of the Netherlands. Saturday nights rock with Live in Concert, every week at 8 pm, exclusively on Kalamazoo's Rock Station 107.7 RKR.
Enter your number to get our free mobile app
READ MORE: 10 free apps to help you get fit in our new normal