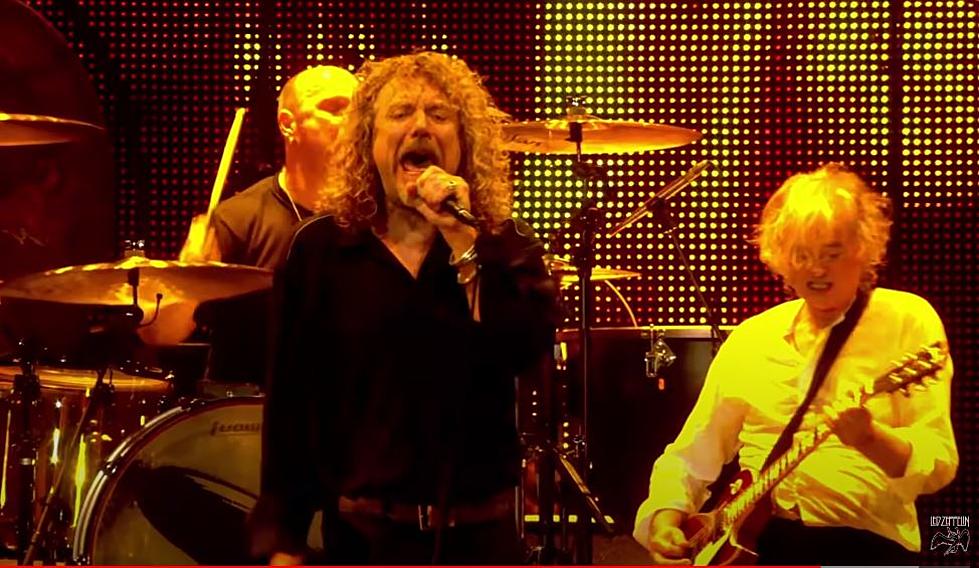 Live in Concert: Led Zeppelin's 2007 Reunion
Led Zeppelin via YouTube
Saturday at 8 on Live in Concert, hear songs from the show none of us thought we'd ever get to hear- Led Zeppelin reunited. The Who and Rush are also featured.

Are you missing live shows as much as we are? There haven't been any live concerts since March and we don't know when they will return, so The Rocker is doing something about it. Every Saturday night at 8, it's Live in Concert. Tune in at 107.7, listen live at WRKR.com or on the Rocker app if you're on the go and hear live cuts from classic rock icons.
Led Zeppelin headlines the July 11 show, with a memorable performance. After years, and even decades of hope, speculation, rumors, and outright begging, it finally happened. On December 10th, 2007, Led Zeppelin reunited for a concert at London's O2 Arena! Filling in for his father on drums was Jason Bonham. Together with John Paul Jones, Jimmy Page, and Robert Plant, Led Zeppelin delivered a performance as intense as any in their career. We've also got live cuts from The Who at Madison Square Garden in 2001, Rush on the Test for Echo tour in '97 and Lenny Kravitz rocks Paris with "Are You Gonna Go My Way," and "Fly Away."
Saturday nights rock with Live in Concert, every week at 8 pm, exclusively on Kalamazoo's Rock Station 107.7 RKR.
Enter your number to get our free mobile app
CHECK IT OUT: Here's how to stop your glasses from fogging while wearing a face mask