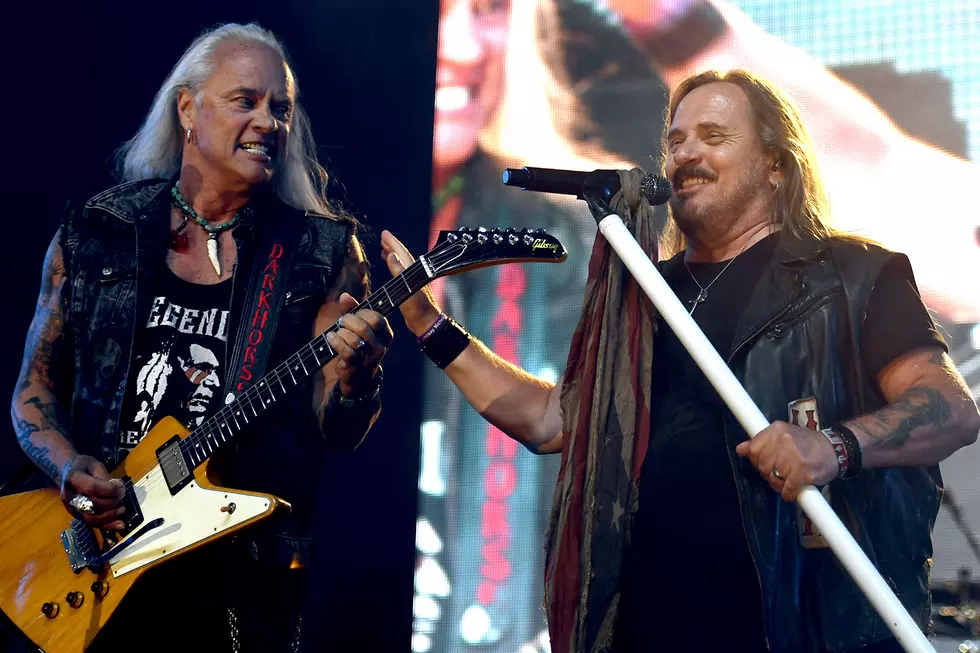 Lynyrd Skynyrd Explain Why Their Farewell Tour is Taking So Long
Frazer Harrison, Getty Images
Lynyrd Skynyrd singer Johnny Van Zant said the band's farewell tour would continue into 2020, but suggested they haven't settled on a closing date.
Their final road trip began last year, but he explained they had a specific aim in mind before ending their career.
"I've said it myself – like, 'God, they're still on their farewell tour?'" Van Zant told Q104.3 (via Ultimate Guitar). "When you do, like, 50 to 60 shows a year, you don't cover a lot of ground. And when we started this out – we started, what, in 2018 in West Palm Beach – and we said, 'Hey, we want to hit every place we've ever played and every place we didn't play before we say goodbye.'"
He continued: "So we're gonna be playing some next year too… we want to go say goodbye to all of our fans. You know what? We're looking at probably the end of next year." He noted that they still had unfinished business outside the U.S., explaining: "We went to Europe this year, and before we left Europe people were going, 'You didn't come to France, you didn't come to Finland, you didn't come to Denmark."
Lynyrd Skynyrd recently apologized to fans after technical issues surrounded the screening of new concert movie Last of the Street Survivors Farewell Tour, resulting in an experience they said "didn't measure up to the band's standards." They added: "We delivered a first class concert to Fathom Events and the theater partners but the issues that happened were out of the band's control and oversight."
The disappointment led to their decision to release the movie on home video in January. "This may not be a huge consolation to some of you, but we want the fans to be able to own and also experience the show as it was intended to be seen," they said.
See Lynyrd Skynyrd Among the Top 25 Southern Rock Albums