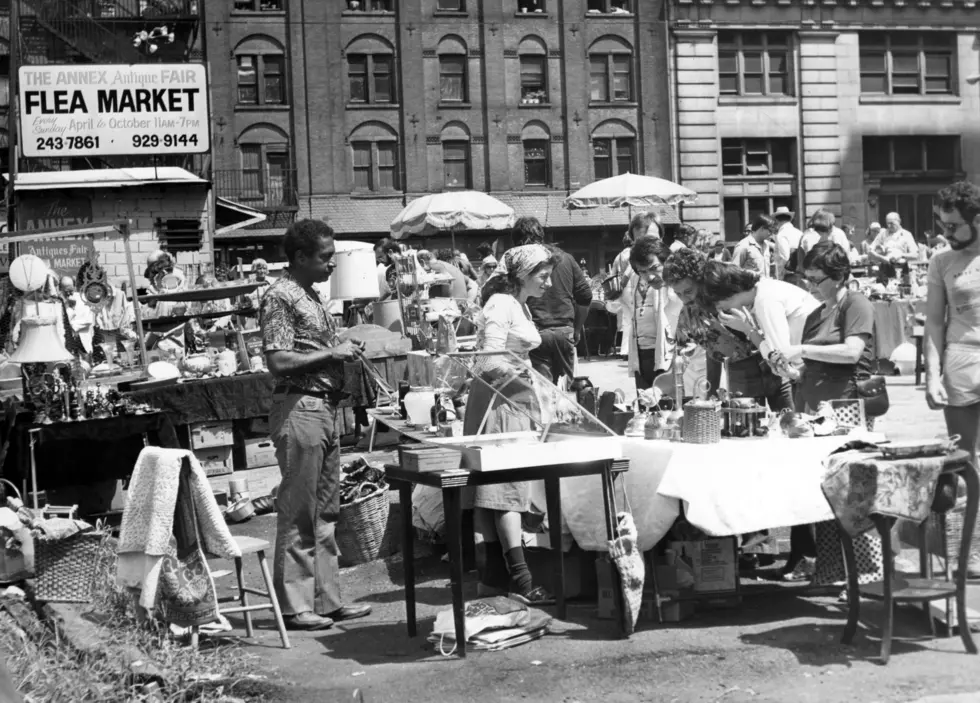 List of Michigan's Best Flea Markets Totally Misses the Iconic Paw Paw Shops
Getty Images
Michigan is a state that is known for many things like Coney Dogs (Flint style is the best), fudge, amazing shorelines and beaches, the Mackinac Bridge, and flea markets.  Yes, flea markets.  Michigan is home to some of the country's best flea markets and many are open year-round.
Find the best Michigan Flea Markets here, The Crazy Tourist. Here's a little bit about some of the locations they list:
There is a Flea Market in Romulus that has been around for over 50 years.  The Greenlawn Grove Market.  The market is open year-round every Saturday and Sunday and features over 350 dealers.  Located south of Detroit Metro Airport.
The Royal Oak Farmers Market is also open year-round and features a Flea Market as well as Farmers Market.
Oakland County is where you can find the Dixieland Flea Market.  Located off the Dixie Highway this Flea Market is one of Michigan's biggest and longest-running operations, open since 1976.
Bay City is home to another very popular Flea Market. The Bay Area Indoor Flea Market & Specialty Shops. This place is open 6 days a week and sells practically everything under the sun. A super great place to spend an afternoon of shopping and bargain hunting.
One of my favorites places is Detroit's Eastern Market. This amazing place has been in operation, in one form or another, for over 125 years. Over 40 thousand visitors hit up the market every day during peak season. Offering different market options every day.  Saturday and Sunday are the most fun days at the Eastern Market.  It's weekend shopping at its best, you can stroll down the rows of vendors selling everything from fresh produce to amazing one-of-a-kind artwork, jewelry, and mouth-watering baked goods.
Notably missing from this out-of-state fly- (pun not intended) by-night list is the Busy Bea or Reits markets along Red Arrow Highway outside of Paw Paw. The markets draw shoppers from Kalamazoo to Benton Harbor and beyond.
It's always a blast finding old toys and games at a flea market. Check out some of these retro finds:
10 Old Fisher Price Toys That Are a Blast From The Past
KEEP READING: 10 classic board games that will take you way back
The 100 Best Places to Live in the Midwest