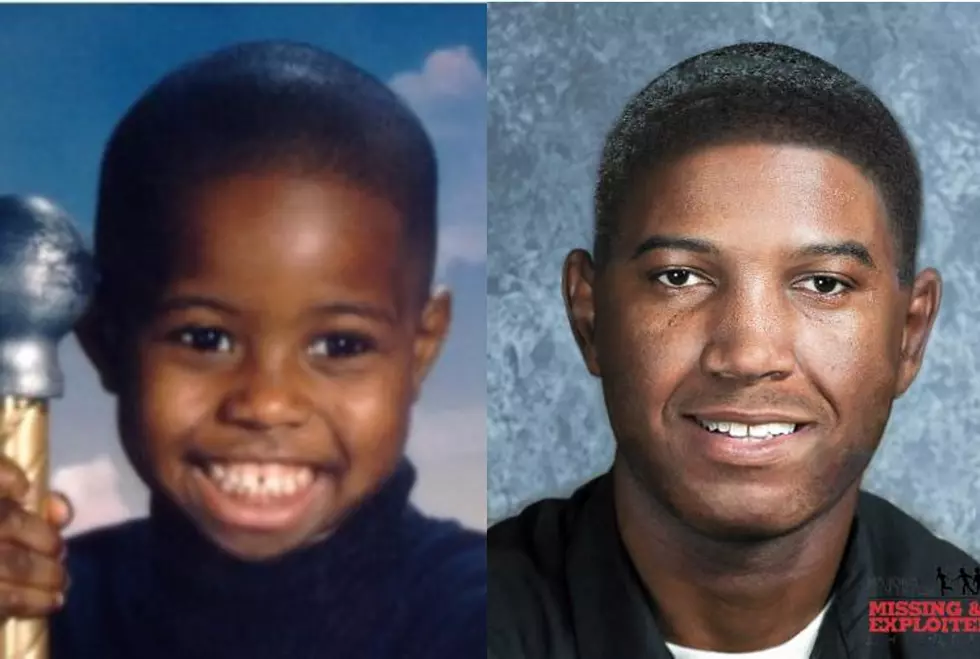 Michigan Man Thinks He Could be Child Who Went Missing in 1994 [VIDEO]
National Center for Missing and Exploited Children
A Detroit man thinks he could be a child who disappeared from a Livonia mall 25 years ago.
Police in Livonia say a man came to the police station earlier this week saying he believes he could be D'Wan Simms. Simms was reported missing from the Wonderland Mall in Livonia on December 11, 1994. He was four years old.
Although the man did post about his suspicions on Facebook, he has asked police not to reveal his identity. He says some things his family has told him about his childhood don't add up. He has submitted a DNA sample in order for authorities to compare it to that of Dwanna Harris, the mother whose child disappeared.
According to WDIV, surveillance video revealed that Harris was at the mall on that day in December of 1994, but her son was not spotted. Police then focused their suspicions on the boy's family.
Now it's unclear if Harris will cooperate with police.