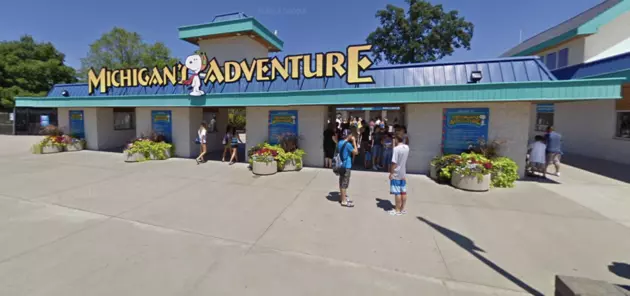 Michigan's Adventure Opens For the Season This Saturday
Google Street View
This upcoming weekend is considered the "unofficial" start to summer so it's no surprise that it's also the opening weekend for one of West Michigan's favorite spots to hang out.
Michigan Adventure, in Muskegon, opens Saturday, May 25th for the first time this summer season with a special on Sunday and Monday for members of the armed services, both past and present.
According to Fox 17, It's Michigan Adventure's 15th Annual Tribute to the Armed Forces, which means active and retired military members can get free tickets to the park with their military ID and they can receive up to 6 discounted tickets for their family.
Michigan's Adventure is open Saturday and Sunday, from 11 am to 7 pm and on Monday, Memorial day, they'll be open 11 am to 6 pm.
Get all the info you need on park times and tickets, HERE.