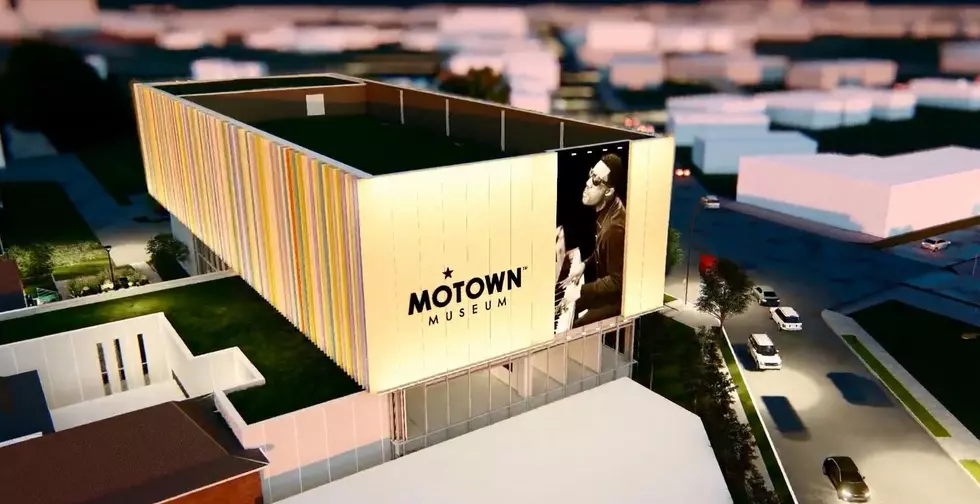 Motown Museum's $50M Expansion Will Be a Hit
Hamilton Anderson Associates
New interactive exhibits, a theater and a recording studio will fill the colossal expansion of the Motown Museum. See what it will look like when it is finished.
The Detroit Free Press has shared Hamilton Anderson Associates' animated video of the plans for Hitsville USA and it is impressive. The plans are as thrilling as Diana Ross & the Supremes' run of five #1 hits, as moving as The Temptations' choreography, as eloquent as Smokey Robinson's high tenor, as remarkable as the Four Tops' harmonies and as startling as Michael Jackson's moonwalk.
The building itself will be as big as the Motown sound, with the 500,000 square foot structure to be erected behind the current attraction at 2648 W Grand Blvd. The space will be used for new interactive exhibits. A theater and recording studio will also be installed and community spaces will be reserved as well. See for yourself in this flyover video of the upcoming project. Contractors began work as they broke ground last fall and the work continues as the hits just keep on coming.
Enter your number to get our free mobile app