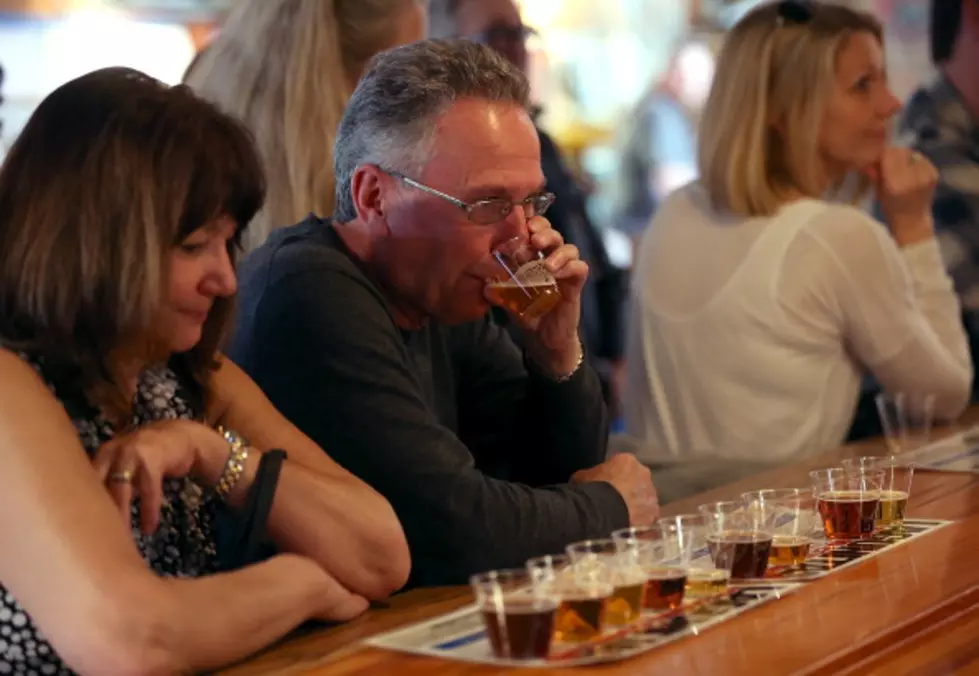 Overdue Brew Series Pairs Local Beers with Hoppy Events
Getty Images
Love a good beer tasting? Interested in everything from canning and packing to fine Beer Label Art? There's something for every beer lover at Overdue Brew, a month-long celebration of all things hoppy! The KPL has put together events for beer novice and aficionados, alike! Featuring local craft beers from Brite Eyes ("The Reading Rainbow," American Blonde Ale), Tibbs ("Overdue Brew," Belgian Chocolate Stout), and One Well Brewing ("Literary Liquid," Double IPA), there's something satisfy every palate at Overdue Brew.
Plus, score some fun swag, enter to win a one-of-a-kind Overdue Brew ceramic growler, AND get a dollar off Overdue Brew pints at participating breweries by flashing your Kalamazoo Public Library card! And, if you are a collector of fine Tagabrew Tags... Overdue Brew attendees who participate in four or more programs will receive a custom Tagabrew Tag!
You aren't going to want to miss this lineup.
Join Alex Mantakounis, owner of Tempo Vino Winery, active beer brewer, history buff, and raconteur as he explains different styles of beer, their distinct flavors, and mouth feels. Register here.
Want to see how ceramic growlers are made? Interested in how concept art turns in to the areas most recognizable beer labels? This is an Art Hop you won't want to miss. Register in advance by clicking here. *Note: The Reality Factory is located in a historic building with stairs leading to the three floors. Those with mobility issues may have difficulty.
This Dave Thomas and Rick Moranis classic abou the quest for the perfect beer is absolutely FREE, but, advanced registration and tickets are required. Get your tickets at the Rose Street location of the Kalamazoo Public Library.
The mobile canning company, Michigan Mobile Canning, will be on site to show you the process of filling, sealing, and boxing up some of your favorite local brews. Michigan Mobile Canning has served brewers in Michigan and Indiana including Saugatuck Brewing Co., Right Brain Brewery of Traverse City and the Wolverine State Brewing Co. of Ann Arbor. Register here.
Beer has a long and storied past in Detroit, and no one knows that better than Stephen Johnson, WMU graduate and author of Detroit Beer: A History of Brewing in the Motor City. Sure to be an interesting night of sipping and suds based scholarship. Space is limited.  Register now.
I can't think of a better way for a beer lover to get through the winter than Overdue Brew. Attend one event or every event and get some cool prizes!