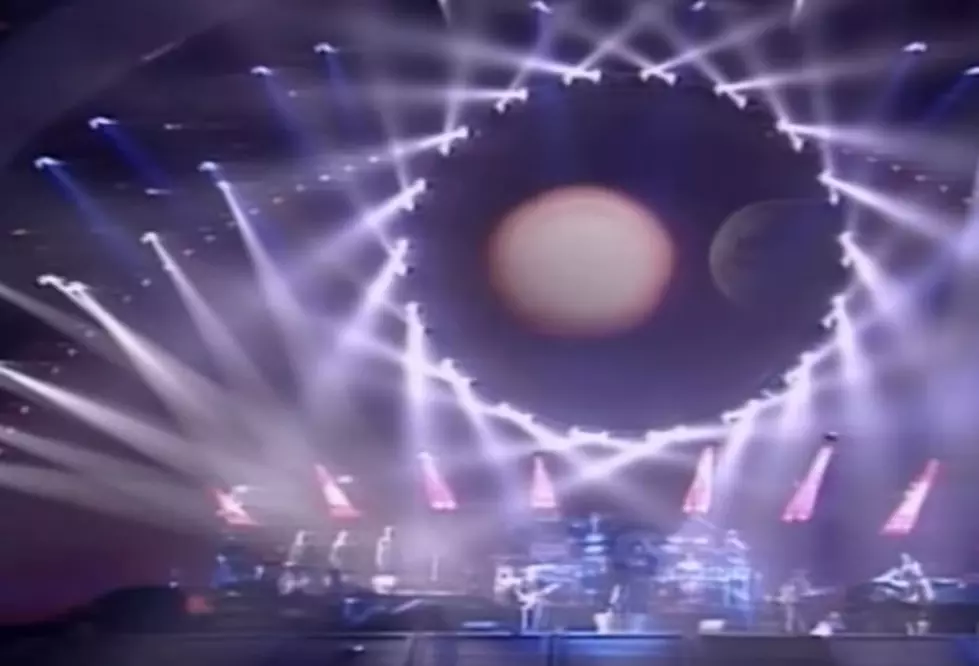 Were You There? When Pink Floyd Revived 'Dark Side Of The Moon' at a Michigan Concert
Pink Floyd 1994 Pulse concert (credit HDPinkFloyd via YouTube)
In 1994, Pink Floyd set out on a worldwide tour to follow the release of their album The Division Bell. When it was finished, it became the highest grossing rock tour in music history to date.
But something special happened at the second of two concerts in Michigan at the Pontiac Silverdome. On July 15th, the band treated the audience to the first entire performance of their historic album Dark Side of the Moon in concert since 1975.
The tour had began in March of 1994 and several shows occurred before the band decided to play the album in its entirety. There were even rumors that it was going to happen at some point. Following that concert, the band performed the full album several other times. But the Detroit-area show was near the end of the North American swing of the tour, so Pink Floyd fans in Michigan were among few in the U.S. to experience it.
Luckily, for those who didn't see it, the band released a double-live album and concert video in 1995 called Pulse, that included a full performance of Dark Side of the Moon.
The concert album has since been restored on DVD with several additional bonus videos and tracks
Pulse is also available on vinyl
WATCH: Pink Floyd performs "Brain Damage/Eclipse" during 1994 Pulse tour
Enter your number to get our mobile branded app