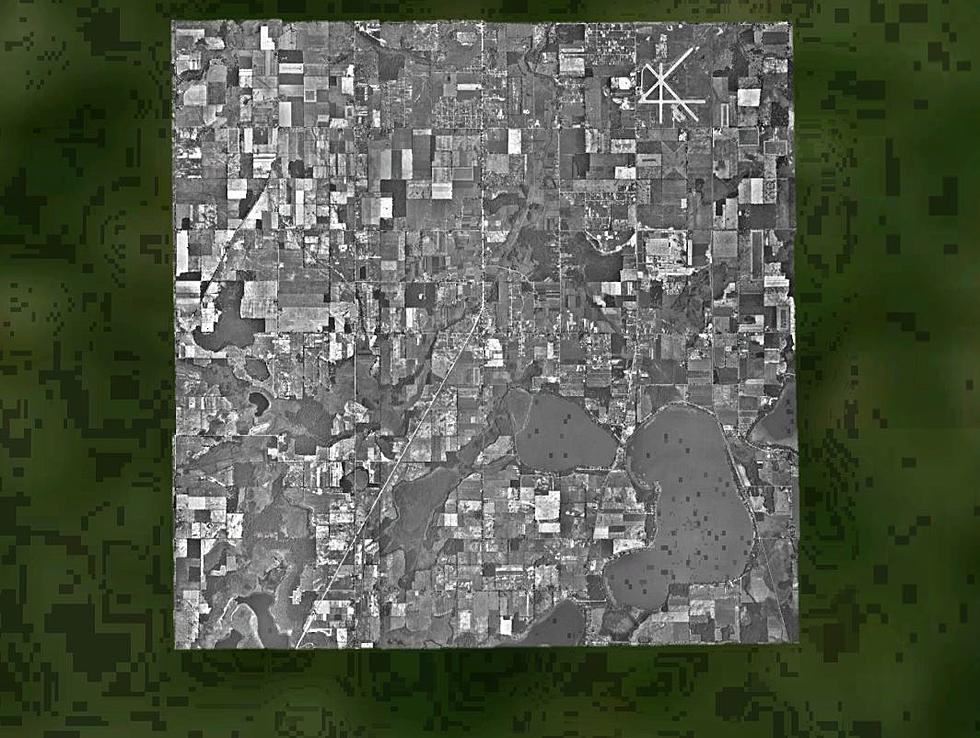 Someone's Been Watching Portage, Michigan From The Sky Since 1950
Portage 1950 (Google Earth Pro via NASA)
There's something unique for the city of Portage if you look it up on Google Earth Pro. You can view several satellite images over decades dating all the way back to 1950. What makes it unique is there is no other area in the entire state of Michigan, or much of the United States for that matter, with this imagery available to view on the website. The photos are credited to NASA.
You clearly can see the evolution of how Kalamazoo's southern retail suburb developed as well as main roads in the area, including I-94. You can overlay current roads and places to see how it has changed.
Here are some of the features that stand out:
1950 & 2018: Crossroads Mall and surrounding areas
You can clearly see that much of Portage was unsettled, consisting of farm fields where the mall and several of the surrounding apartment complexes, retail spaces and roads are now.
1950 & 2018: I-94/U.S. 131 interchange
Neither I-94 or U.S. 131 existed in 1950 and like the mall area, this part of Portage was primarily farming land or wooded areas.  
1950 & 2018: Kalamazoo/Battle Creek International Airport
The airport is bigger now and the longest runway is double the length of the one in the early 50s. Also, there are less intersecting runways now than there used to be.  
Keep in mind, this is not Google Maps or Google Earth that you can download as an app to your mobile device. It is Google Earth Pro and you will have to download it to your desktop computer to use this historical imagery feature. But once you do, it will be a very neat experience to show the evolution of this city.
And again, Portage is the only city in Michigan with images like this back to 1950. Most satellite images of Michigan cities only go back to the early and mid 1980s. We still wonder what made Portage, Michigan so special beginning in 1950 that NASA was recording these images that far back? If anyone knows, feel free to message or leave a comment on our Facebook page.