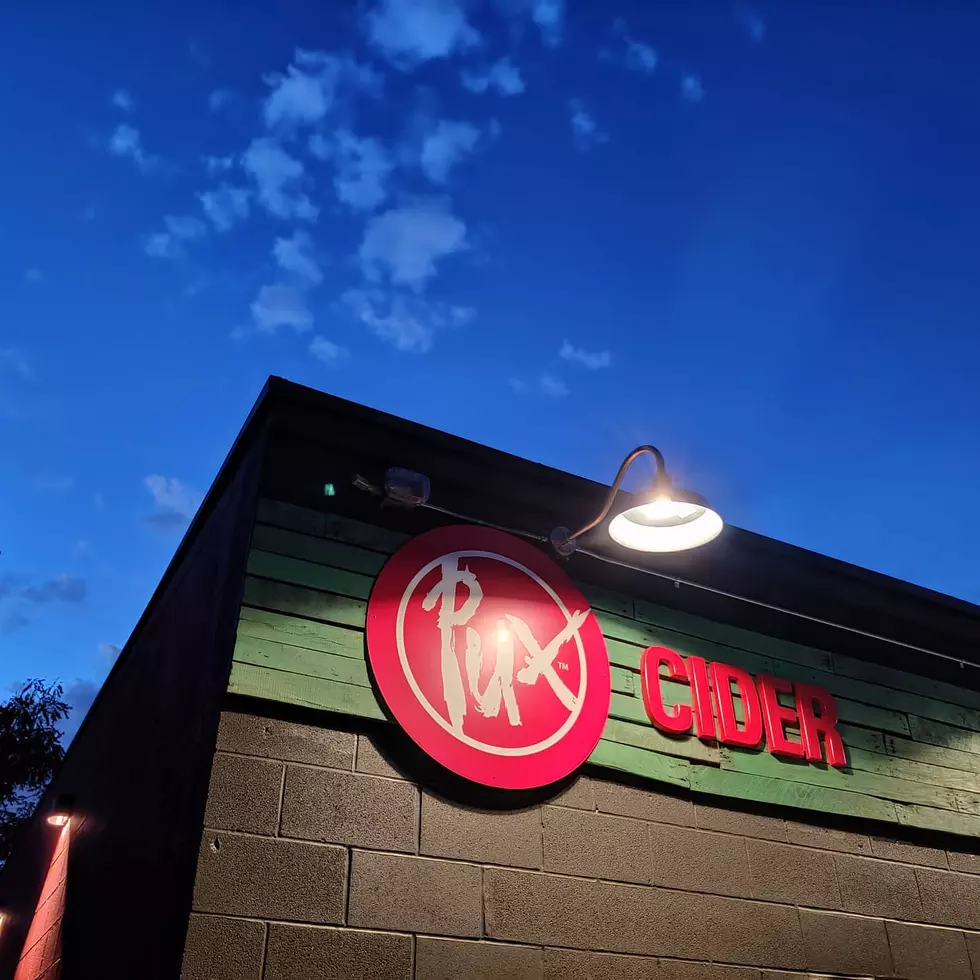 Pux Cider Taphouse in Grand Rapids Opening March 2021
Pux Cider, Facebook
I've been excited about a new cider tap house coming to Midtown Grand Rapids since I first heard about it back in fall 2019 -- well, the new bar finally has a grand opening date set!
Pux Taphouse shared to Facebook that they held a "soft opening" over the weekend and will officially be open to the public this coming weekend, March
The Schaefer family has been has been growing apples at their 300 acres of orchards in the Sparta and Conklin area since 1855; in 2012 they launched Pux Ciders.
Obviously, their plan to open a cider tasting room in GR was delayed by the pandemic. As Wood TV 8 reports, they'd originally planned to open in May of 2020.
They've worked hard to transform the former office space at 311 Fuller Ave., ripping out workspaces, carpet,  and rotting wood, and putting in a a second bathroom, a bar, tables and a new ventilation system that will change out the air every 10 minutes. Pux Taproom has an outdoor patio too!
As far was what's on tap, business manager Andy Schaefer tells Wood TV 8, of course they'll have Pux Cider favorites, but also their aim is to serve experimental mixes and ciders that are hard to find in stores. They'll also have some cider cocktails and hot cider drinks- yum!
Schaefer tells Wood TV 8,
"We just want people to experience what cider is. It's not just your sweet sugary drink, it's something a bit more complex and has a lot more character than I think a lot of people know. And so we're excited to be able to share that with folks that maybe do not know so much about cider."
Pux Taproom will be following all COVID-19 health and safety guidelines. Guests must wear masks when not seated and capacity will be limited to 50 percent under current MDHHS guidelines.
To start, Pux Taproom's hours will be 4 p.m. to 9 p.m. Thursday through Sunday. Follow them on social media for updates.
What Are the Signature Drinks From Every State?
The 100 Best Places to Live in the Midwest