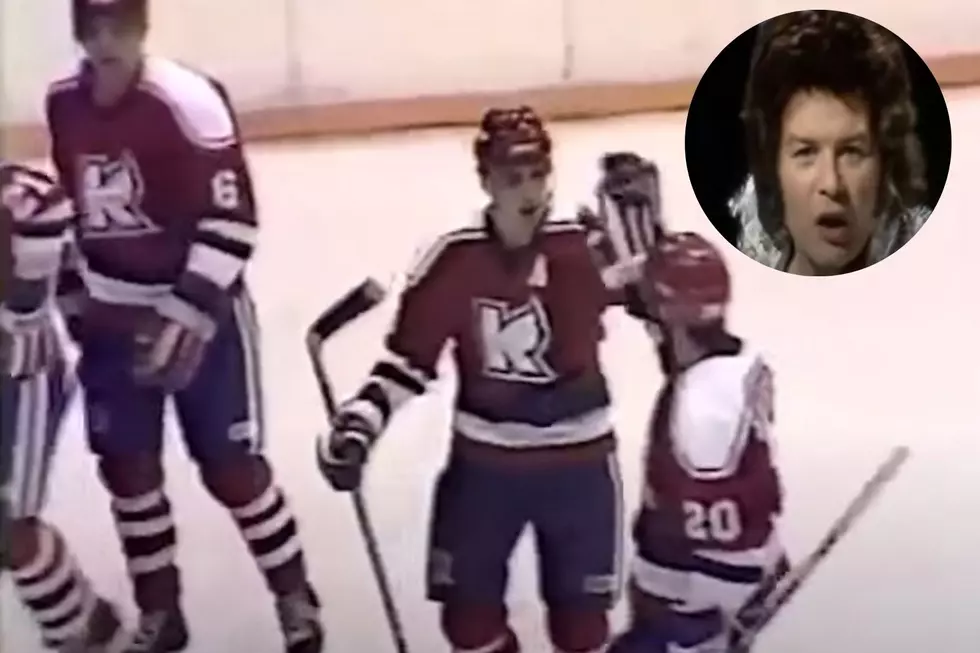 Rock & Roll Pt. 2: How a Sports Anthem Was Born in Kalamazoo
N2B Goal Horns, Fritz1177 via YouTube
There was a time when Gary Glitter's biggest hit was played in sports stadiums around the country and the world. It all started in Kalamazoo at Wings Stadium.
You may not know the song by its title "Rock and Roll Part 2," but I can guarantee you've heard the song. Some people call it "The 'Hey' Song" because that's really the only lyric in Gary Glitter's 1972 song. The pulsing, rhythmic, instrumental track became synonymous with sports, and it all started at 3600 Vanrick Drive, Kalamazoo, Michigan.
Kevin O'Brien, public relations and marketing director for the K-Wings hockey team in 1974, is the one who chose the song. Listening at home to his own 45 rpm record, when the twenty-two year old heard it, he thought, "this is the song we have to use to bring the team out onto the ice." Everyone agreed, and soon they would also play the song when the home team scored. K-Wings fans would cheer and scream "hey" in the right places.
When O'Brien moved from the Kalamazoo IHL team up to Denver to take a job with the NHL's Colorado Rockies, he took his 45 with him. Fans there loved it, and it even got some radio airplay in the Mile High City as the "Rocky Hockey Theme Song." When the franchise relocated and became the New Jersey Devils, Colorado's NBA and NFL teams adopted the song and it grew from there. Peak "Rock and Roll Part 2" was probably the Chicago Bulls dynasty with Michael Jordan.
When Gary Glitter's legacy was tarnished with convictions for downloading child pornography in England and child sexual abuse charges Vietnam, professional sports teams stopped using the song. Get the full story in the video below about this worldwide sports tradition that started in Kalamazoo.
Enter your number to get our free mobile app
MORE: Inspiring Quotes From Michigan Sports Figures