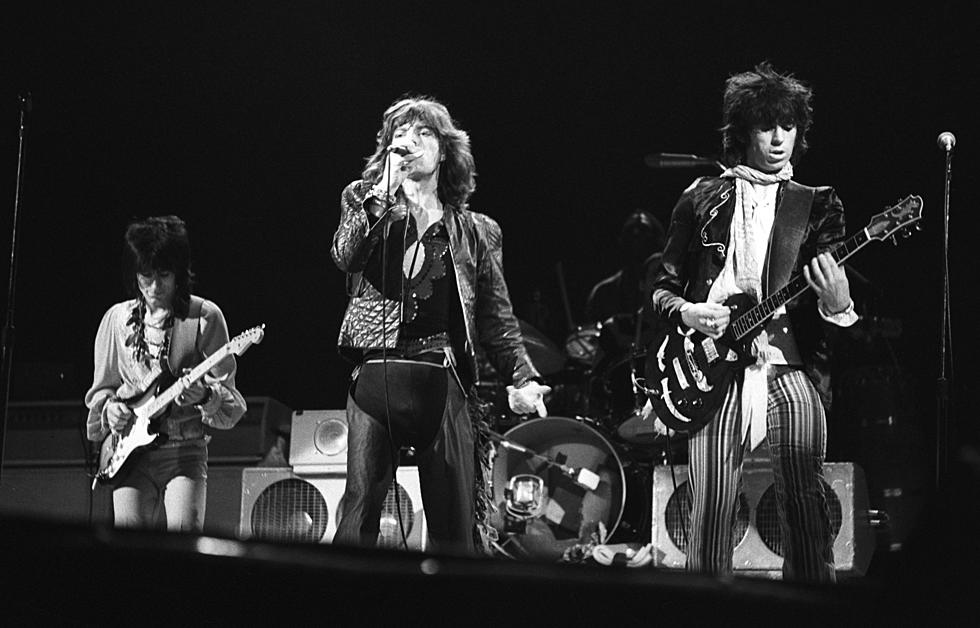 When the Rolling Stones Came to Tour Gibson Guitars in Kalamazoo
Getty Images
Many famous rockers have visited the Gibson factory to see how their world-class guitars were made in Kalamazoo. The Rolling Stones visit in '75 was memorable.
There was a time when the Gibson six-string was standard-issue for guitar gods. Chuck Berry, Eric Clapton,  Slash, Peter Frampton, Joe Perry, Randy Rhoads, Angus Young, Tony Iommi, Ace Frehley, Neil Schon, Tom Scholz, Steve Clark, Jerry Cantrell, Dave Grohl, Kirk Hammett, Ron Wood and Keith Richards have all strummed magnificent power chords and dashed off furious solos all across the fretboards of these elegant instruments.
The handcrafting of these guitars was once as unique as the players, and they were made at 225 Parsons St in Kalamazoo. Mandolin designer Orville Gibson started the company in 1902 and built the factory in 1917. The focus soon shifted to guitars, and they were built here- not on the assembly line concept pioneered by Henry Ford and adapted to Berry Gordy's Motown records, but painstakingly constructed by hand with acute attention to detail.
So, when the Rolling Stones were traveling between Chicago and Detroit on the "Tour of the Americas" in 1975, of course Keith Richards wanted to stop at Gibson. The problem? Keith Richards in 1975.
He struggled. He'd walk a few feet and then fall down.

-Jack French, Gibson instrument repair man
Chief Operating Officer Tom Fetters picked up Keith Richards and Ron Wood, who had just joined the band, at the Kalamazoo airport and conducted the tour.
They were rather ragged...[but] were very interested in the process required to manufacture guitars and they interacted directly with the people on the manufacturing floor.

-Tom Fetters, Gibson COO in 1975
MLive did a nice piece on the visit and has some photos you can check out. The legendary guitarists spent about ninety minutes at Gibson, chatting with staff and riffing on some of the custom guitars before taking the limousine back to the airport for their flight to Detroit for the next show. It was, no doubt, a memorable day at Kalamazoo's Gibson Guitar factory for everyone...except Keith Richards.
A Peek Inside Kalamazoo's Heritage Guitar Factory Where Music History Was Made
Heritage Guitar Factory, which was the Gibson Guitar Factory in Kalamazoo, Michigan
Rock History: What to See at Hard Rock Casino in Gary
Eddie Van Halen's striped guitar and Michael Jackson's sequined glove are the highlights of the memorabilia on display the the Hard Rock Casino in Gary, Indiana.
Rolling Stones Solo Albums Ranked
They didn't necessarily become huge commercial or critical hits, but some produced career-changing moments anyway.
Long Gone Bars and Nightclubs in Kalamazoo
Photos of bars and nightclubs that no longer exist in Kalamazoo, Michigan.