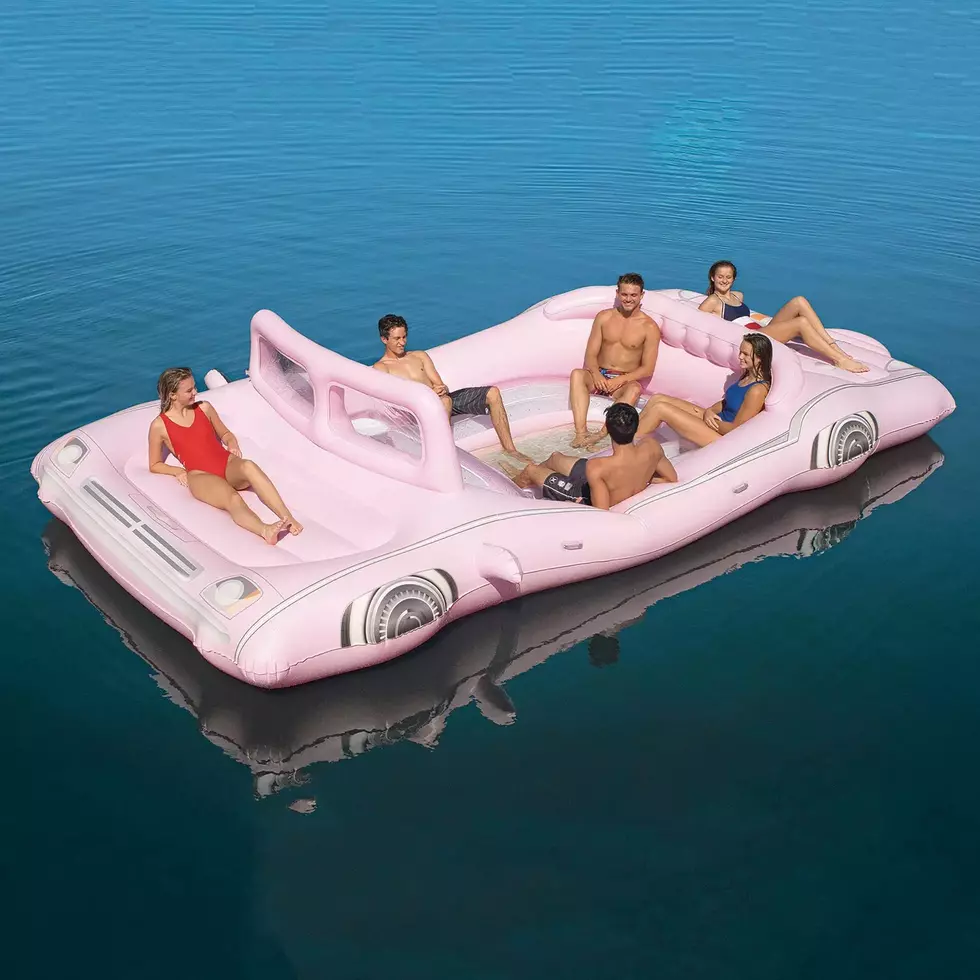 Michigan's Must Have Summer Float
Sam's Club Member's Mark
On a day like today, it is hard not to think about summer. Two of the best things about the summer months are being in the water, and being with friends. This retro pink limo float from Sam's allows you to do both - at the same time.
The Member's Mark Retro Pink Limo Island has two built-in coolers and a swim platform, and has a maximum capacity of six people. The float also features heavy gauge PVC for long term use. I have no idea what that means, other than it sounds like it will last you a while IF you take proper care of it.
My guess is mine will last one summer. Chances are I will have it tied to my dock, with definitely more than six people on board. Just to be clear - I will not be out on open water being careless (don't yell at me).
I think it was last year that giant unicorn floats were all the rage, or was it giant pink flamingos? I can't keep track. All I know is water flotation devices sure have come a long way. When I was a kid I thought having 'water wings' was cool. Turns out, they were not cool. Apparently my parents thought they were considered a life saving device (not so much).
You can get your own giant retro limo from Sam's Club for $199 and some change. Here is to a great summer,  I can already taste the margaritas now.
See you on the water.
Member's Mark Retro Pink Limo Island