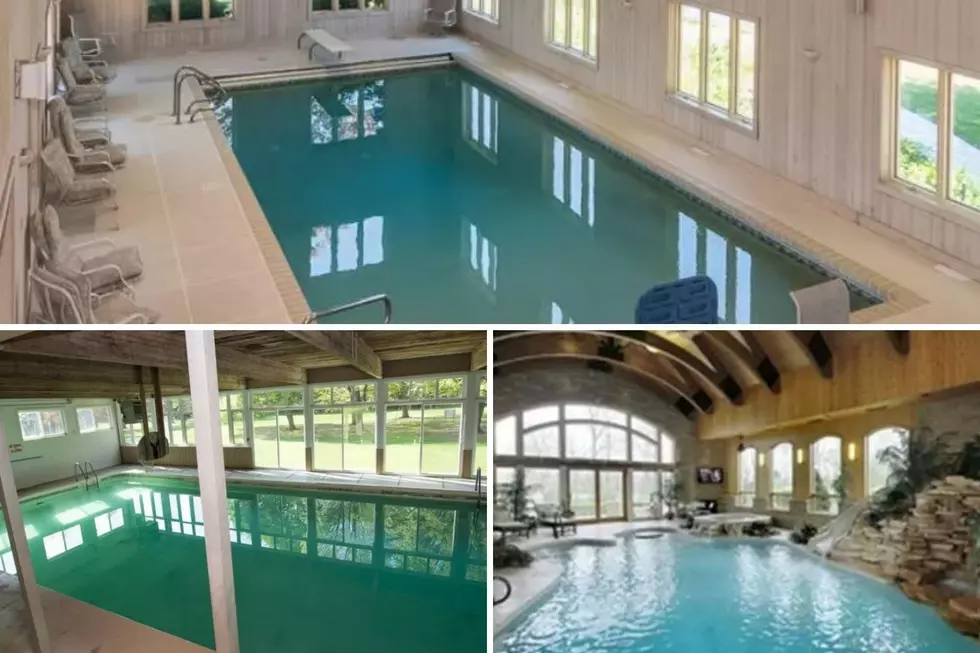 Three Southwest Michigan Homes For Sale with Indoor Pools
Photos: MichRIC, Peggy Ruggles, Century 21
You could swim all year round as each of these 3 houses for sale have indoor pools. One is priced under $500,000 and another is listed for almost $5 million.
In Michigan, the backyard pool season lasts roughly from Memorial Day to Labor Day. Some years, an early Spring might have you pulling the cover off early and warmer weather forecasted in September may have you putting off closing, but, generally, the season is short. A heater can extend the season a few weeks. but an indoor pool makes a difference in months. Not in-ground, indoors. These three homes for sale right now have indoor pools to enjoy all year round in Michigan.
This massive mansion has 8 bedrooms, 9 bathrooms and not only an indoor pool and exercise room, but a private boat launch and lake out back.
Far more than just a lap pool, this indoor oasis has a waterfall and in-ground spa. This estate is also on a lake.
The bargain of this bunch, this property has a 20x58 all seasons room overlooking the 24x60 indoor heated pool. There is no lake out the back door, but a golf course (with a few water hazards, I'm sure).
Enter your number to get our free mobile app
So, it you really love to swim and never want to be caught as "FISH OUT OF WATER!!!" in Marco Polo, check out these three Southwest Michigan home with indoor swimming pools to enjoy all year. Click on the address of each listing to get complete details and many more photos to dream about from Trulia. Tap on the price to get agent contact info.
SEE MORE: The Most Unique Home Listing In Michigan 2020