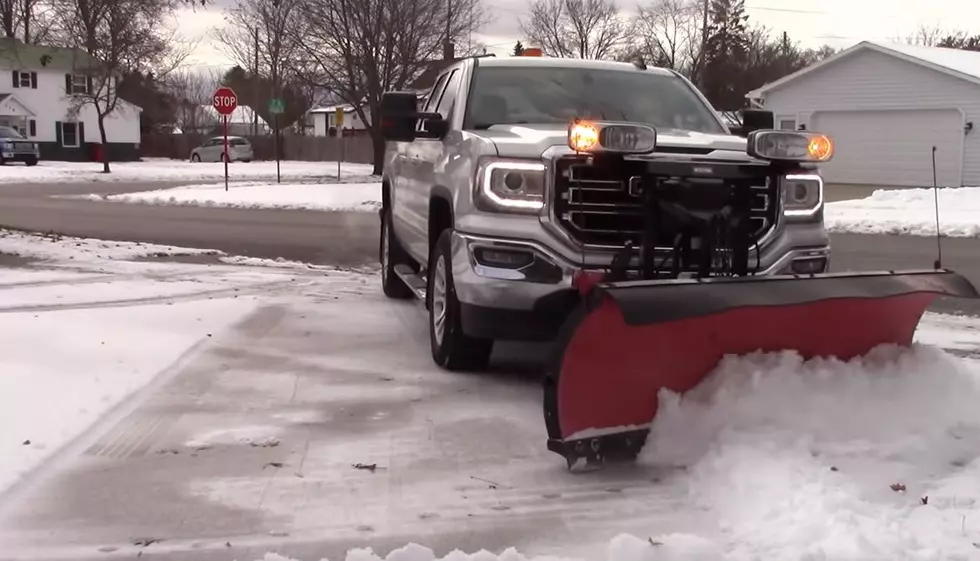 Uber for Snowplows: You Need the Quickplow App for Michigan Winter
Marks Misfot World via YouTube
Need your driveway plowed? There's an app for that. Quickplow gets the snow out of your driveway so you can get on with your life.
Is there just too much snow to shovel? Maybe the snow blower is on the fritz. What if you are sick? Want to help out a neighbor? If you think you might answer "yes" to any of these questions during the typical 3-8 month Michigan winter, you need the Quickplow app.
Like Uber and Lyft for a ride, Grubhub or Doordash for food, Venmo or Paypal for money, Quickplow provides a one-time, on demand service with no contract. You tell them how big your driveway is and how much snow you've got. They'll send you a quote and then a truck to take care of it; you even get an ETA and updates along the way. Once the job is complete, they send you a picture- you don't even have to be home. Quicklplow can also do salting, snowblowing or shoveling, or you can pay them to clean off the sidewalk in front of a home or business.
Do you have a plow on your truck or a shovel and are looking to make some extra money? Quickplow is looking for independent contractors to shovel and plow.
• Applicants will need to pass an online background check
• Be at least 18 years old
• Have a valid US driver's license
• Submit proper liablility insurance obtained for your plow service
• Submit a picture of yourself
• Submit picture of truck and plow
Spend less time moving snow and get out there and enjoy the Michigan winter!
Enter your number to get our free mobile app