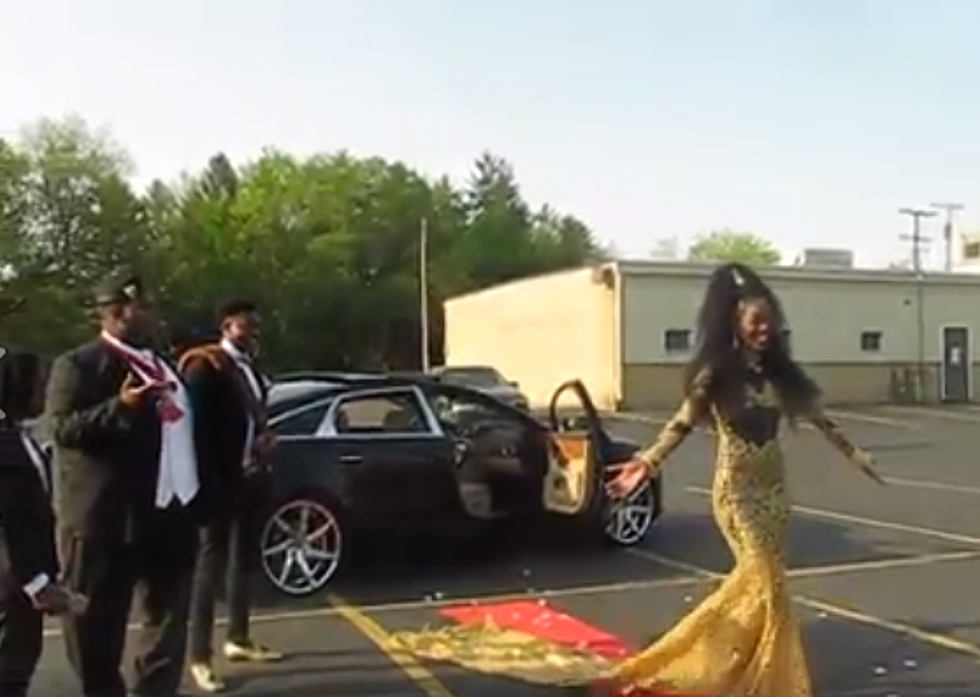 Benton Harbor Students Perfectly Re-Create 'Coming to America' Scene at Prom [VIDEO]
Diane Young/Facebook
'Coming to America' was one of the iconic Eddie Murphy movies of the 1980s, and the long-lasting appeal of the movie was on display at Benton Harbor High School's prom.
A group of students recreated the "introduction of the queen" scene from the movie.
one young lady strolling down the carpet in a gold number mimicking the gown worn by Vanessa Bell Calloway. Another student sang the famous entrance song, and she was later joined by a Prince Akeem lookalike draped in a fur stole. No word on if the girl hopped on one foot and made a noise like an orangutan.
Here's how the scene originally played out in 'Coming to America.'